Tahoe Rim Trail (TRT) overview and ultralight gear list
My ultralight gear list for thru-hiking the TRT. Includes my bag, shelter, cooking gear, sleeping gear, clothes, and electronics.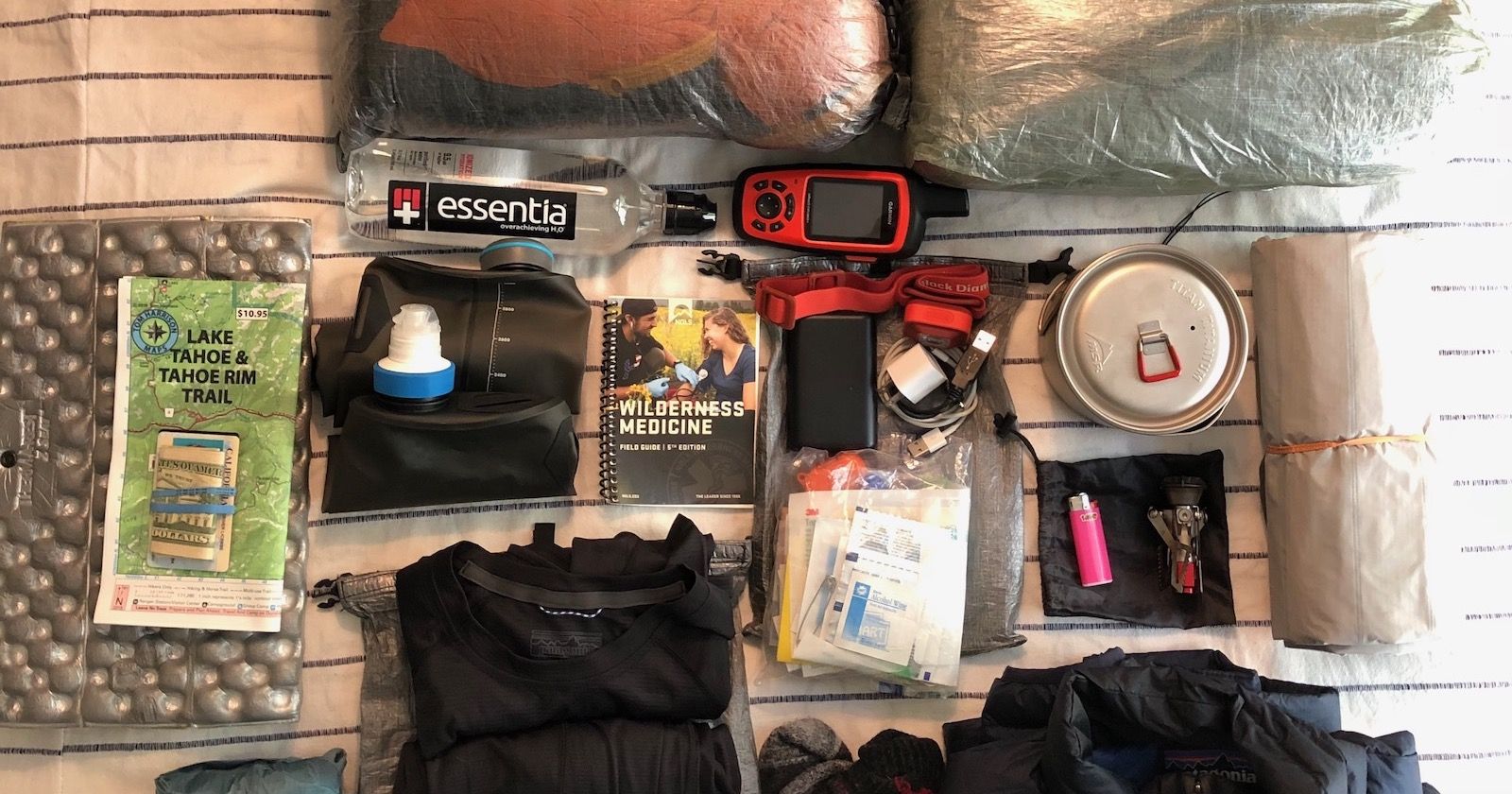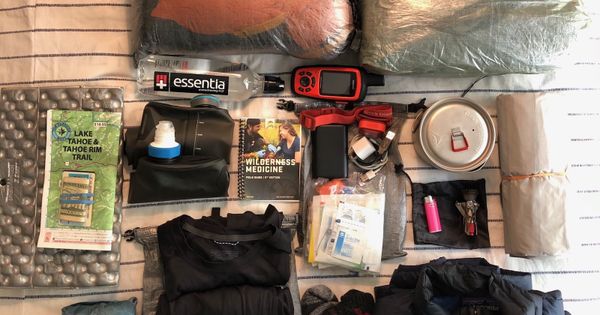 Update: Check out my updated post for my 2021 trip.
The Tahoe Rim Trail (TRT) was my first long-distance solo hike. The trail covers 165 miles around Lake Tahoe. What makes the TRT a great option for a first thru-hike is that it's a loop. That makes logistics easier: you end your hike where you begin it. It also offers numerous bailout points along the trail in case something were to go wrong.
Be sure to check out my updated 2021 list as well.
I had to split my hike in two parts because of work. The first part was from Tahoe City to Kingsbury South. I would then go back to work for two weeks before completing the trip together with my cousin.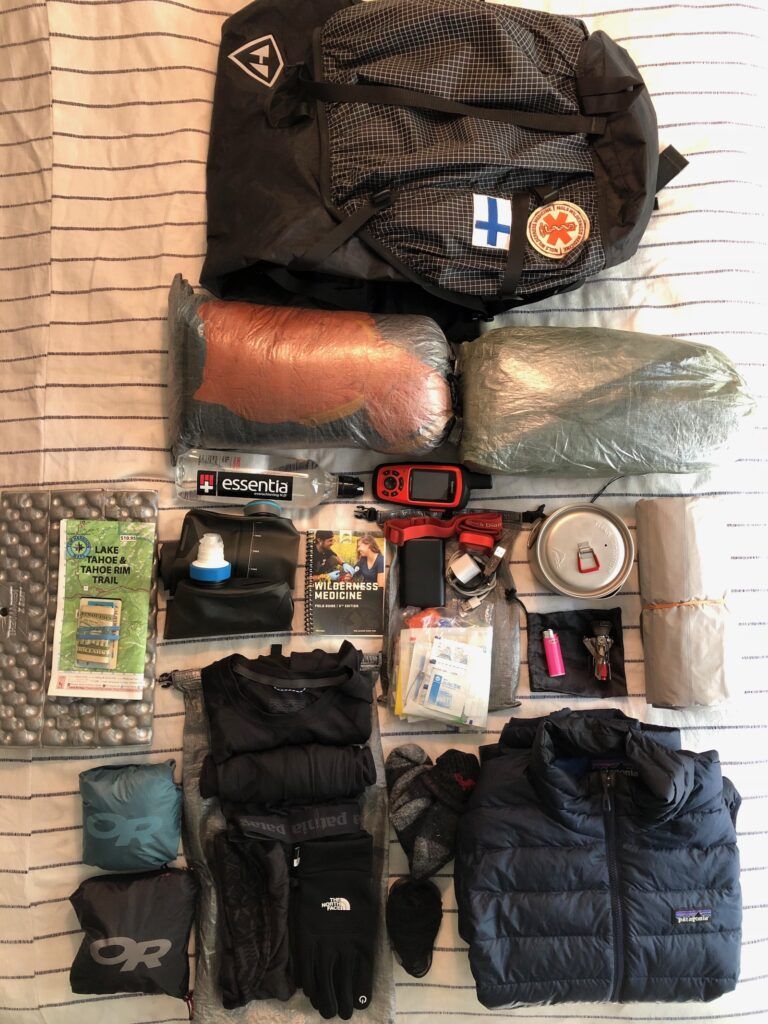 Gear list
Most of the gear I had for the hike were already tried and true, with the exception of my brand new Zpacks Duplex. I had ordered the tent almost 7 weeks earlier, and had already mentally given up on getting it before the hike. At last, they shipped the tent and I got it a couple of days before heading out.
I wanted to go light, but still make sure I had everything I needed to stay safe and reasonably comfortable.
The big four (and friends)
In the backpacking community, "the big four" refers to the tent, backpack, sleeping bag, and sleeping pad. This is because they often make up the biggest part of the base weight.
Zpacks Duplex
6 Zpacks titanium stakes, 2 MSR Ground Hog stakes, and Zpacks tent stake bag
Hyperlite Mountain Gear Southwest 3400
2 Zpacks shoulder pouches
Therm-a-rest xtherm
North Face Furnace 35°
Zpacks medium dry bag for sleeping bag
Cook & Water systems
MSR Titan kettle (0.8l)
MSR Pocket rocket 2
Primus long-handled spoon
Bic mini lighter
Gerber paraframe pocket knife
Zpacks bear bag
Zpacks rock bag + line and carabiner
Katadyn BeFree filter + 3 liter hyrdopak soft flask
0.7 liter water bottle
Clothes and such
Worn
Patagonia Strider 5" Shorts
Columbia Titanium hiking shirt
Darn tough socks
Altra Lone Peak 3.0 shoes
Altra gaiters
Black Diamond Alpine Carbon Trekking Poles
Carried
Patagonia Down Sweater
Long Darn Tough socks
Buff
North Face gloves
Patagonia Capiliene lightweight top
Patagonia Capiliene lightweight bottoms
OR Helium II jacket
OR Helium pants
First aid, hygiene, electronics, etc
Garmin InReach Explorer+ Satellite Navigator
Anker PowerCore 10,000mAh batter pack
USB wall charger
Lightning and micro-USB cables
Black Diamond Spot rechargeable headlamp
First aid kit
Wilderness Medicine field guide
SPF 50 sunscreen
Toothbrush and toothpaste
Squirrel's Nut Butter anti chafing cream
Dr. Bronner's soap
Purell
Food
It would take me 5 days from Tahoe City to Kingsbury South, which was the end of the first leg of the trail for me. The first and last days were only half days, so I only needed half the amount of food those days.
I accounted for 2 boils per day: one for morning coffee and one for a warm dinner.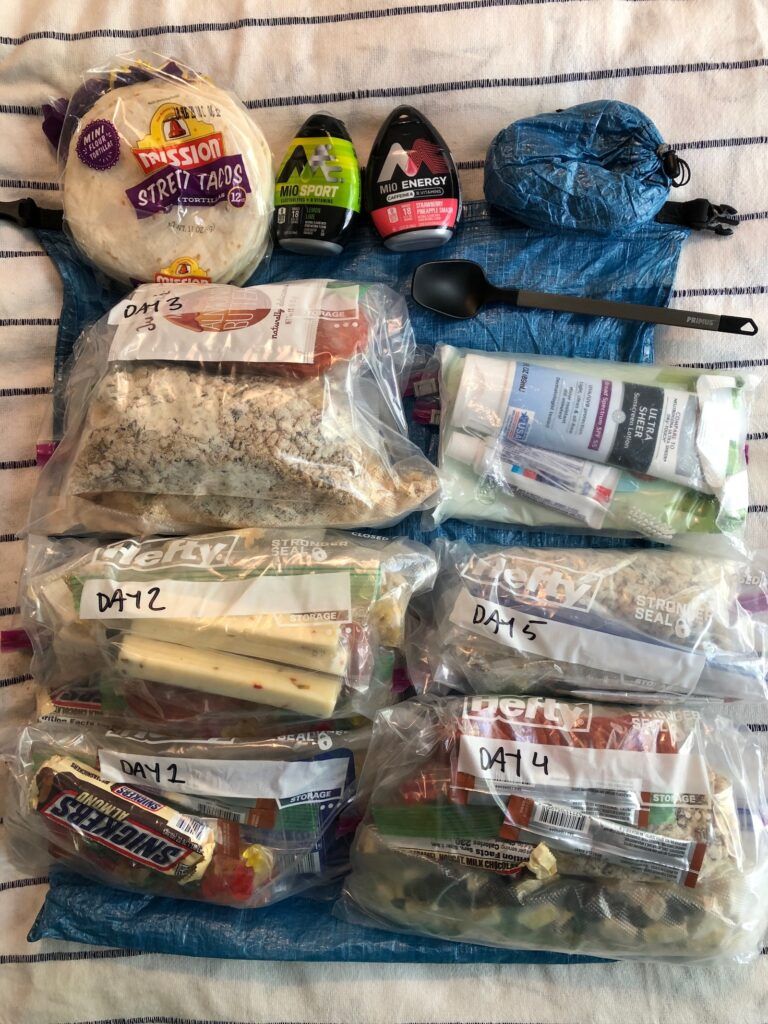 Without going into a ton of details, my basic "meal plan" was:
Breakfast
Granola with whole milk powder, freeze drided fruits or berries, and Starbucks Via coffee.
Lunch
Street tacos filled with string cheese, pepperoni, and almond butter (for dessert, not mixed together).
Snacks
Haribo gummy bears, Snickers, trail mix. Mio sport and energy for both electrolytes and boil-free caffeine.
I split my food up into separate bags per day to make it easier on the trail.
That's it, time to hit the trail!