JMT: Senger Creek to Evolution Lake
Over halfway! A quick resupply at Muir Trail Ranch, before entering Kings Canyon and Evolution Valley. My campsite on Evolution Lake was the best of the JMT.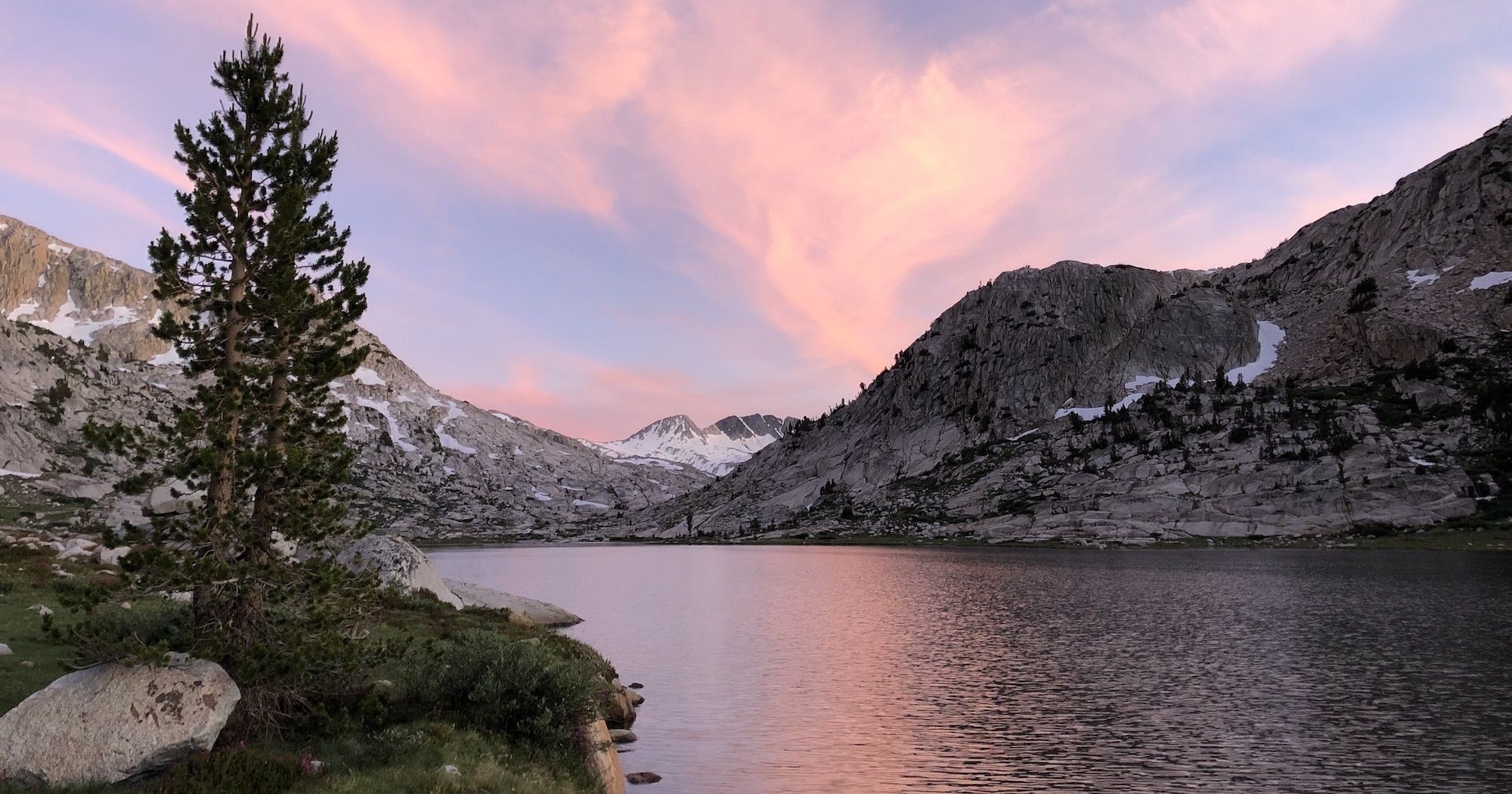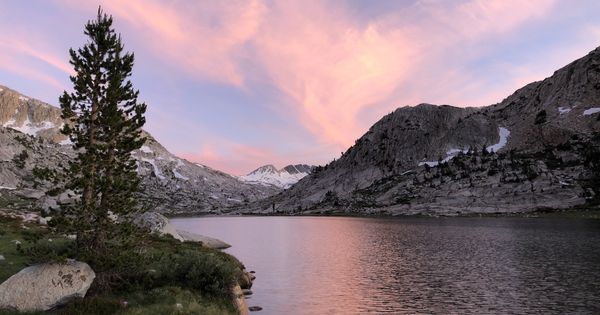 Day 9 – 20.6 miles, 3700 ft ascent.
I slept well after the long day. I had some breakfast, packed up camp, and headed toward Muir Trail Ranch for my resupply. I was only a few miles from MTR, and it was all downhill. I ate my last Snickers bar on the just before I arrived. So far, my food planning was spot on.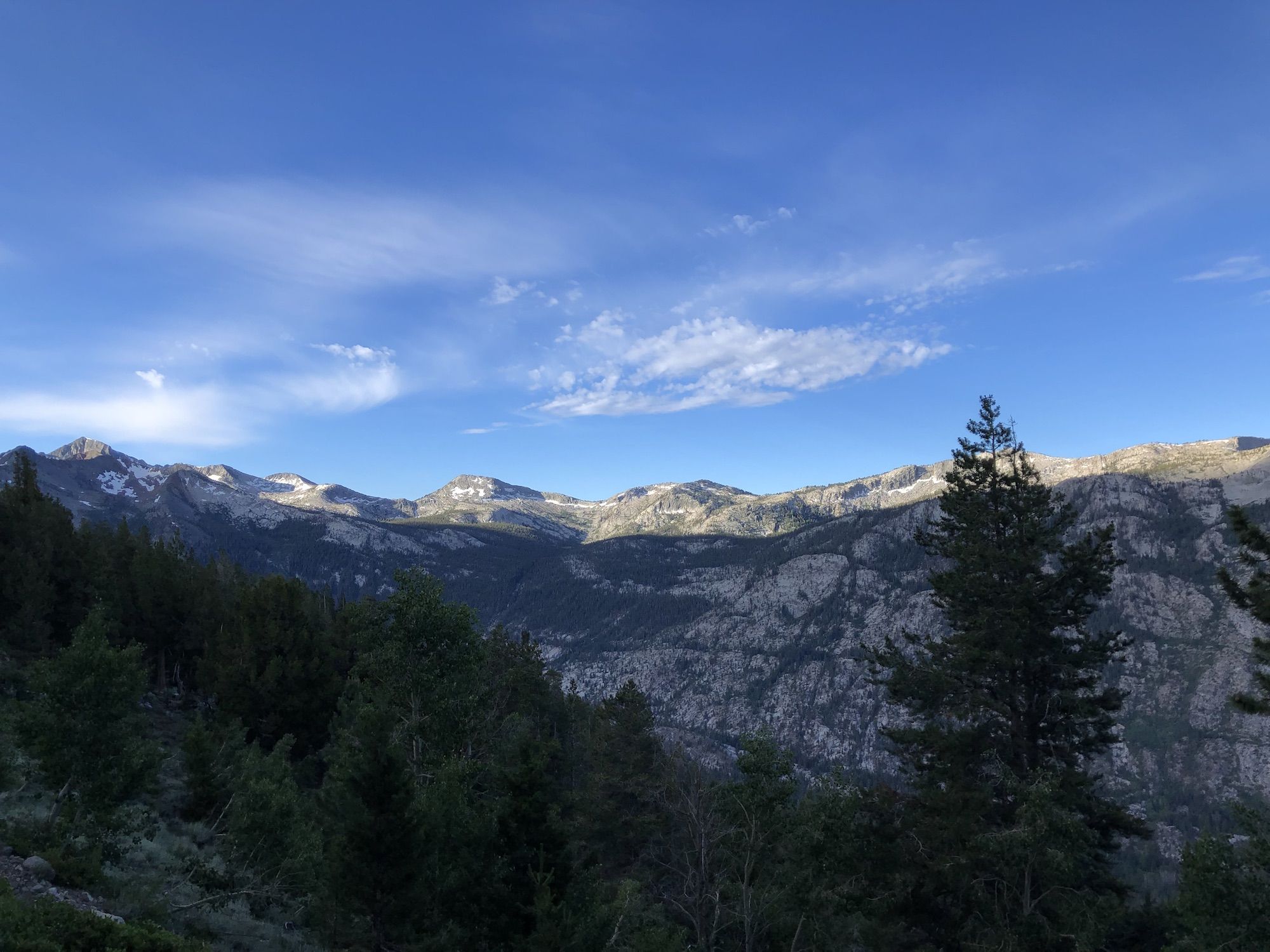 If you're planning on resupplying at MTR, it's worth noting that they do not have public restrooms for hikers.
At MTR, I got my bucket and put my battery pack and watch charging. The 20,000 mAh Anker power brick I had would take some time to charge. Fortunately, I had a dual-port USB-C charger that supported fast charging over USB-C, which helped get me topped up while I was sorting out my food.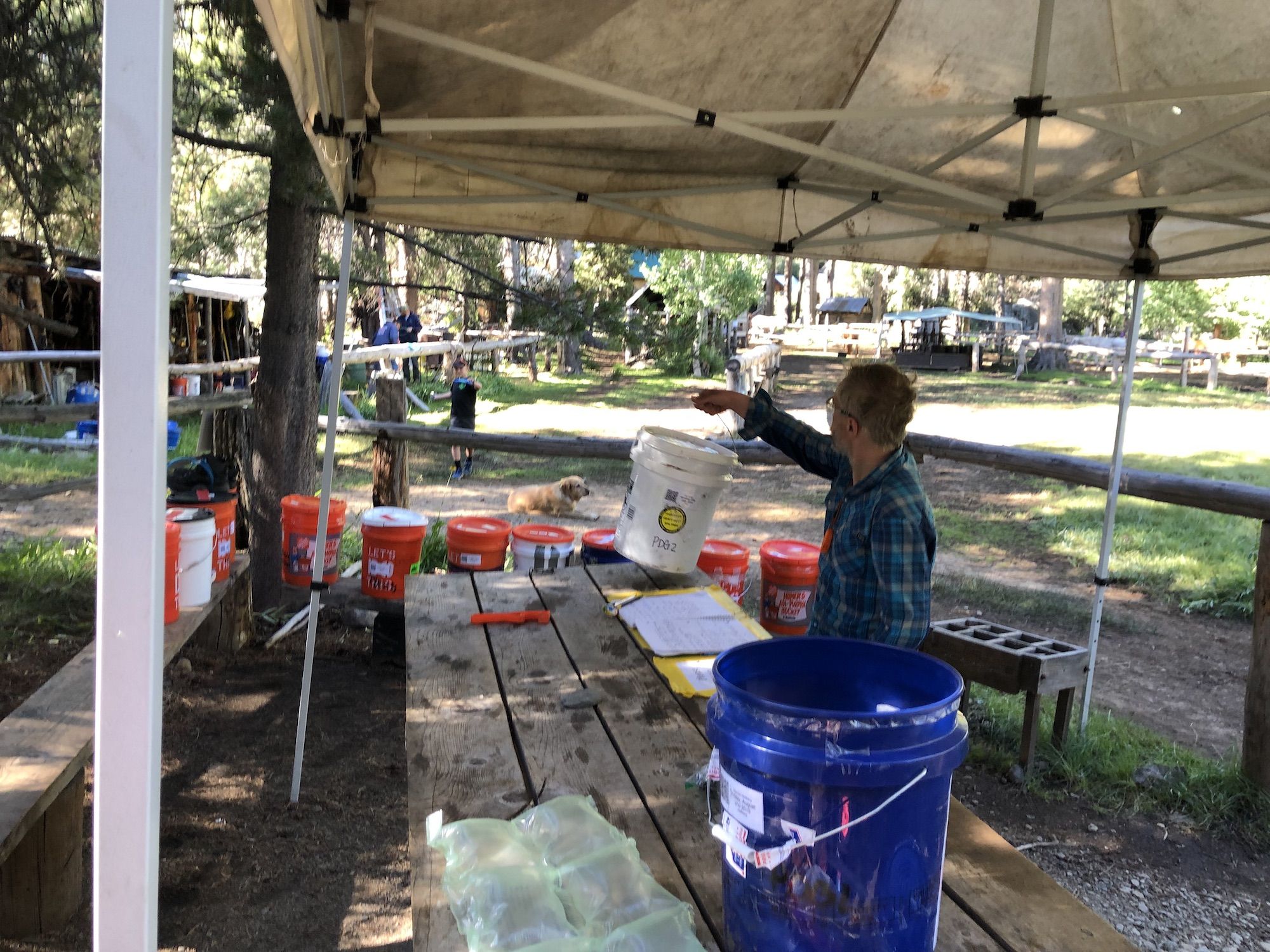 I went a bit overboard with the hiker boxes. I found a bunch of Starbucks VIA coffee, some beef sticks, and Pro Bars that I added to my resupply. I also found an odor-proof Opsak bag, which came in handy as my bear can was filled to the brim with food. Not a chance I could fit any other smellies in it.
My pack weighed 32 lbs on the way out. That's twice what it weighed before the resupply. It felt like carrying a bag of rocks.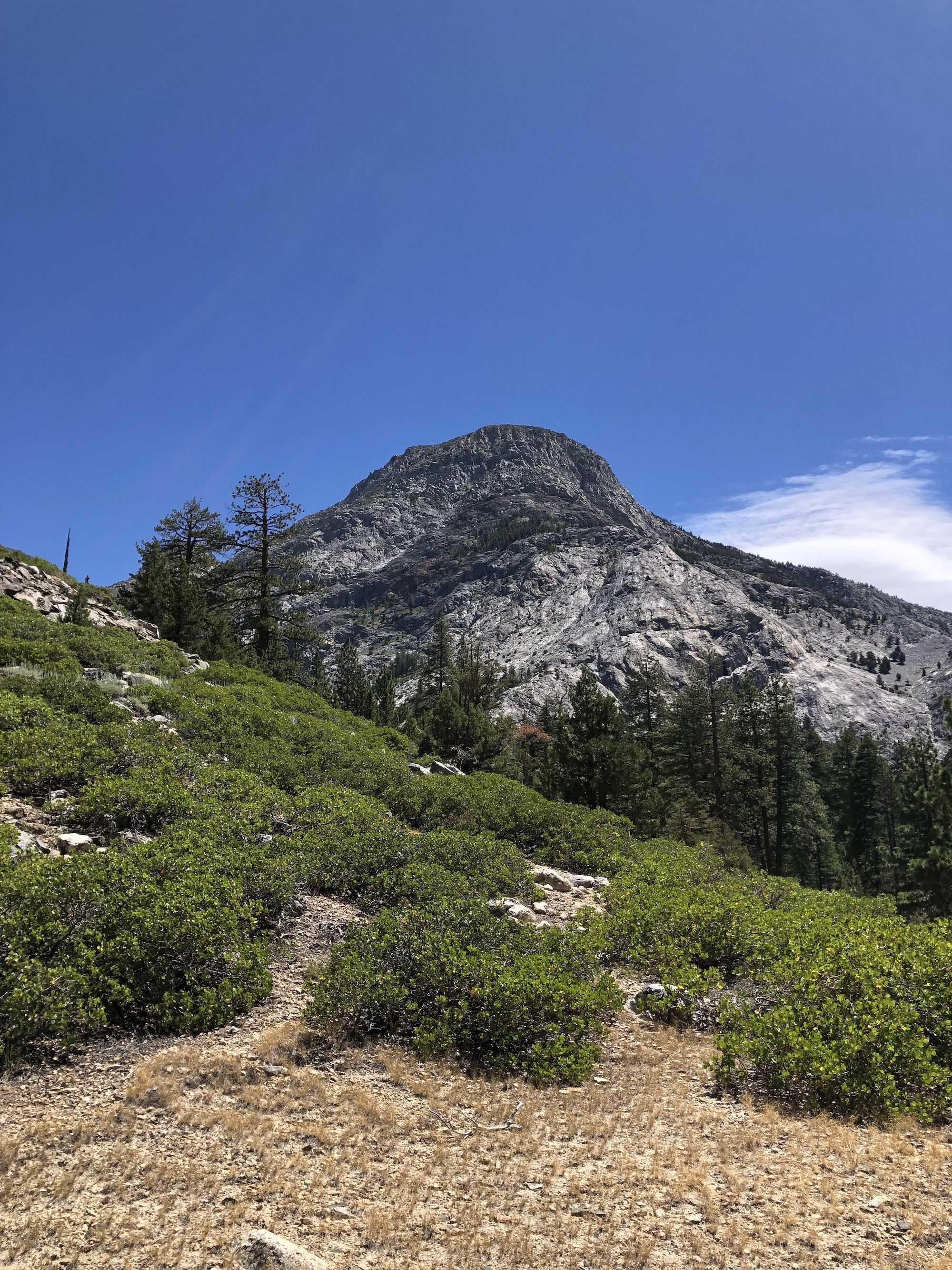 After heading out from MTR, I followed the South fork of the San Joaquin river towards Kings Canyon. The river flowed strong and cold, forming large turquoise pools where it calmed down.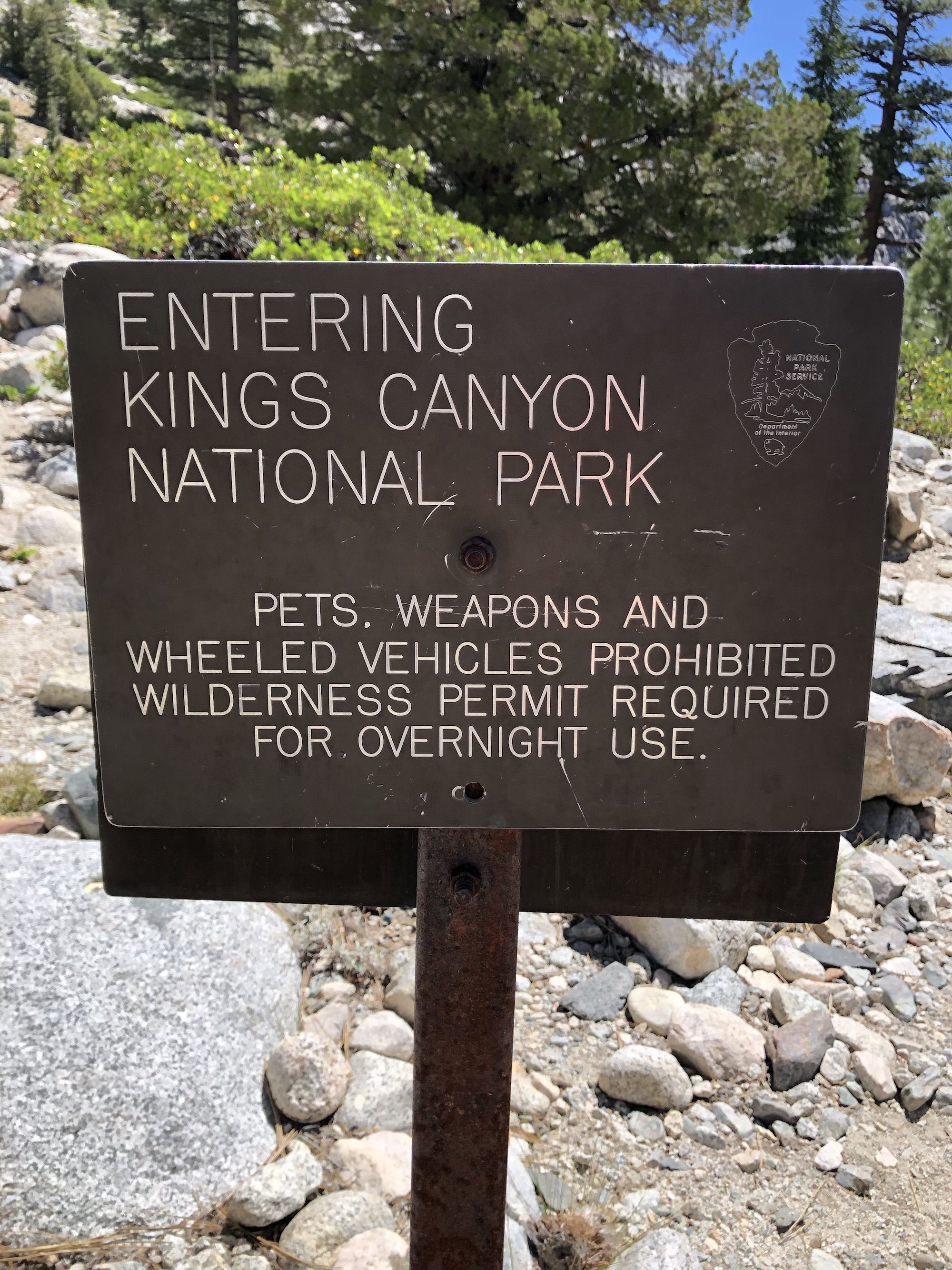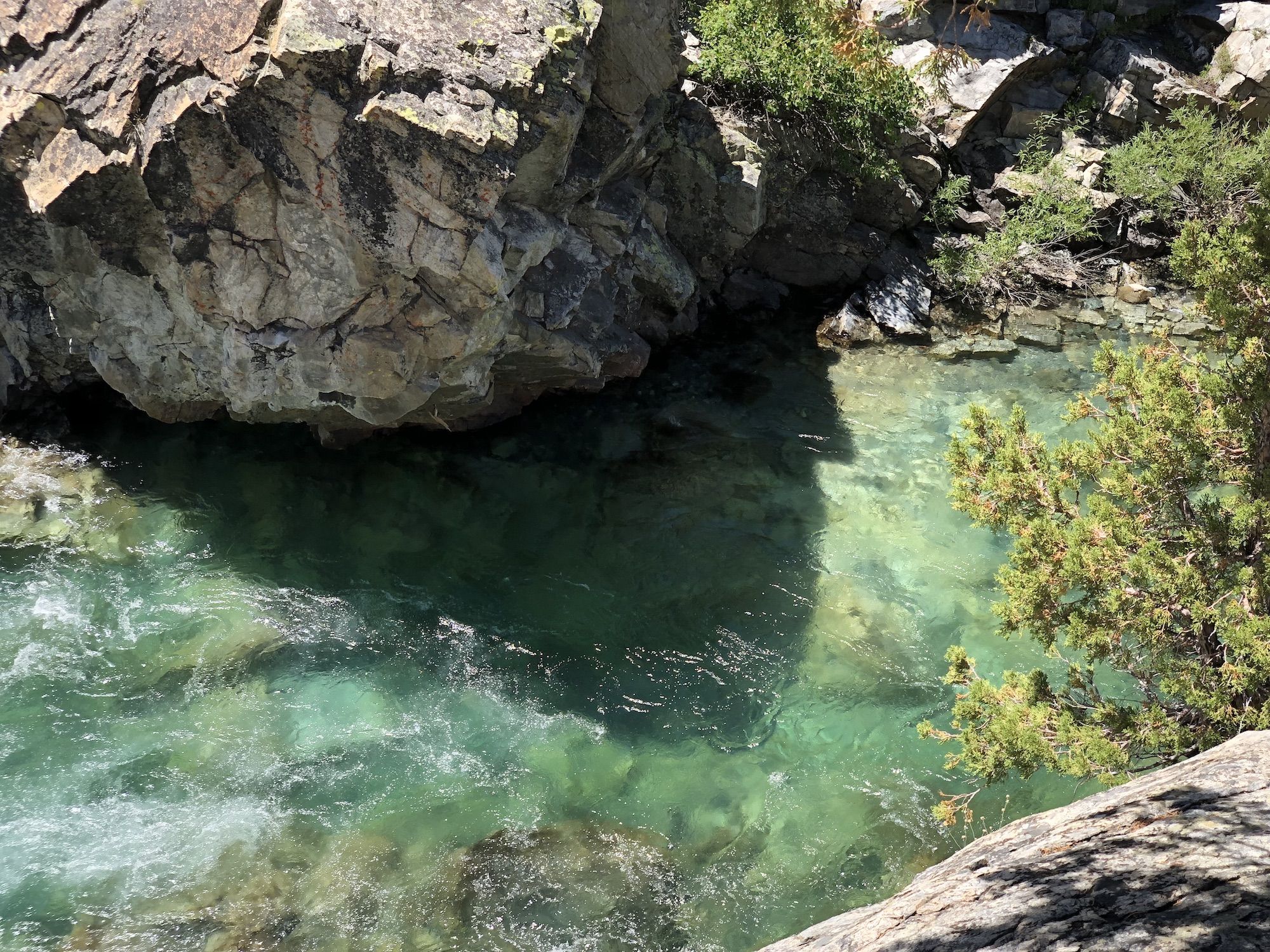 The trail continued through a narrow canyon with tall granite walls on either side before crossing the river and heading up to Evolution Valley.
Evolution Valley was one of the most beautiful places yet on my trip. Evolution Creek meandered through big open meadows with feeding deer.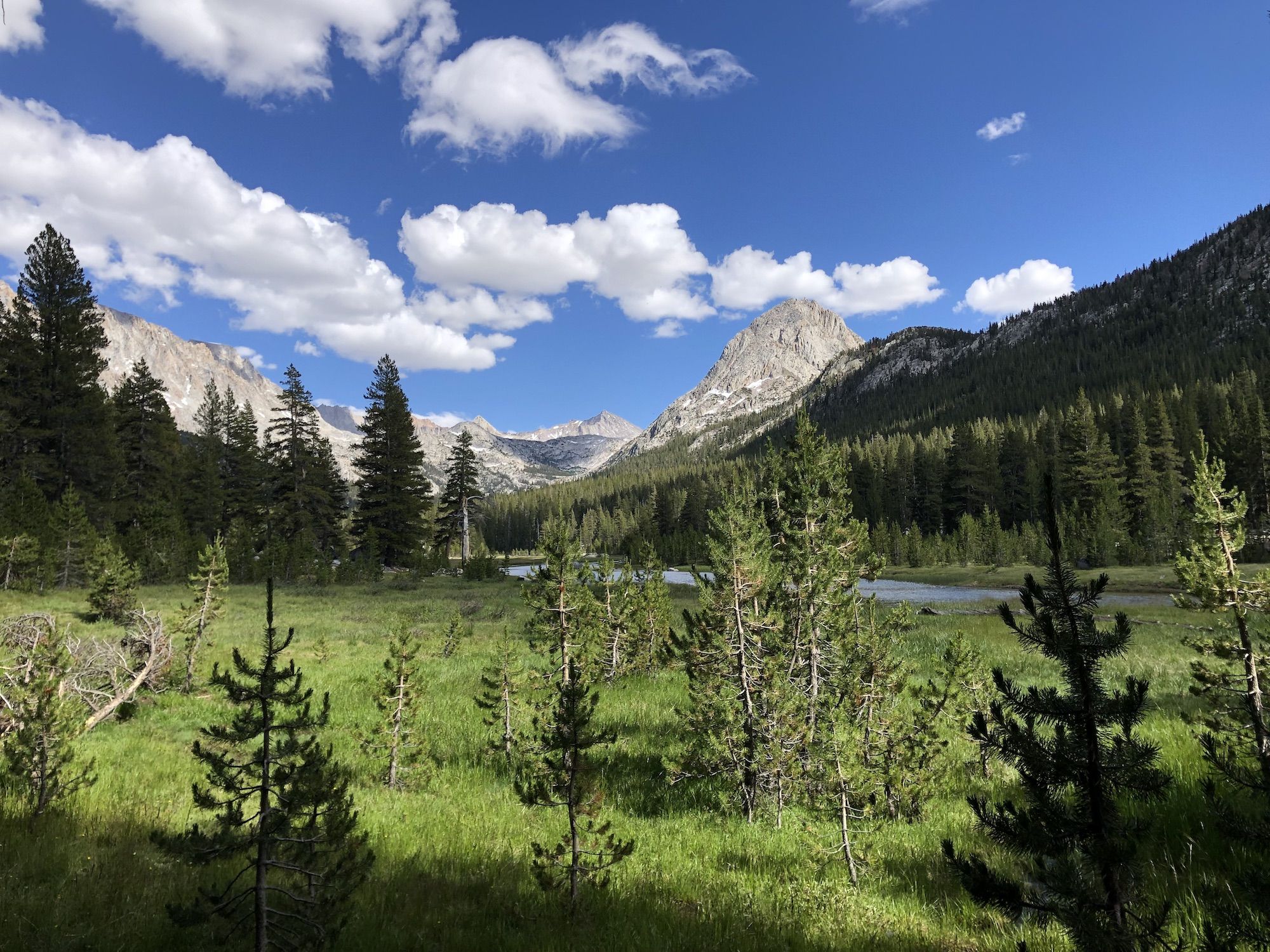 I would have enjoyed the valley longer, but the mosquitoes were eating me up alive any time I stopped for more than 10 seconds. But maybe it was for the better as I wanted to get to Evolution Lakes, which meant I still had many miles ahead of me.
The whole day since MTR had been a gradual ascent. As a final push, the trail steepened for a final 800-foot climb before I got to Evolution Lake. The mountains surrounding Evolution Lake were impressive.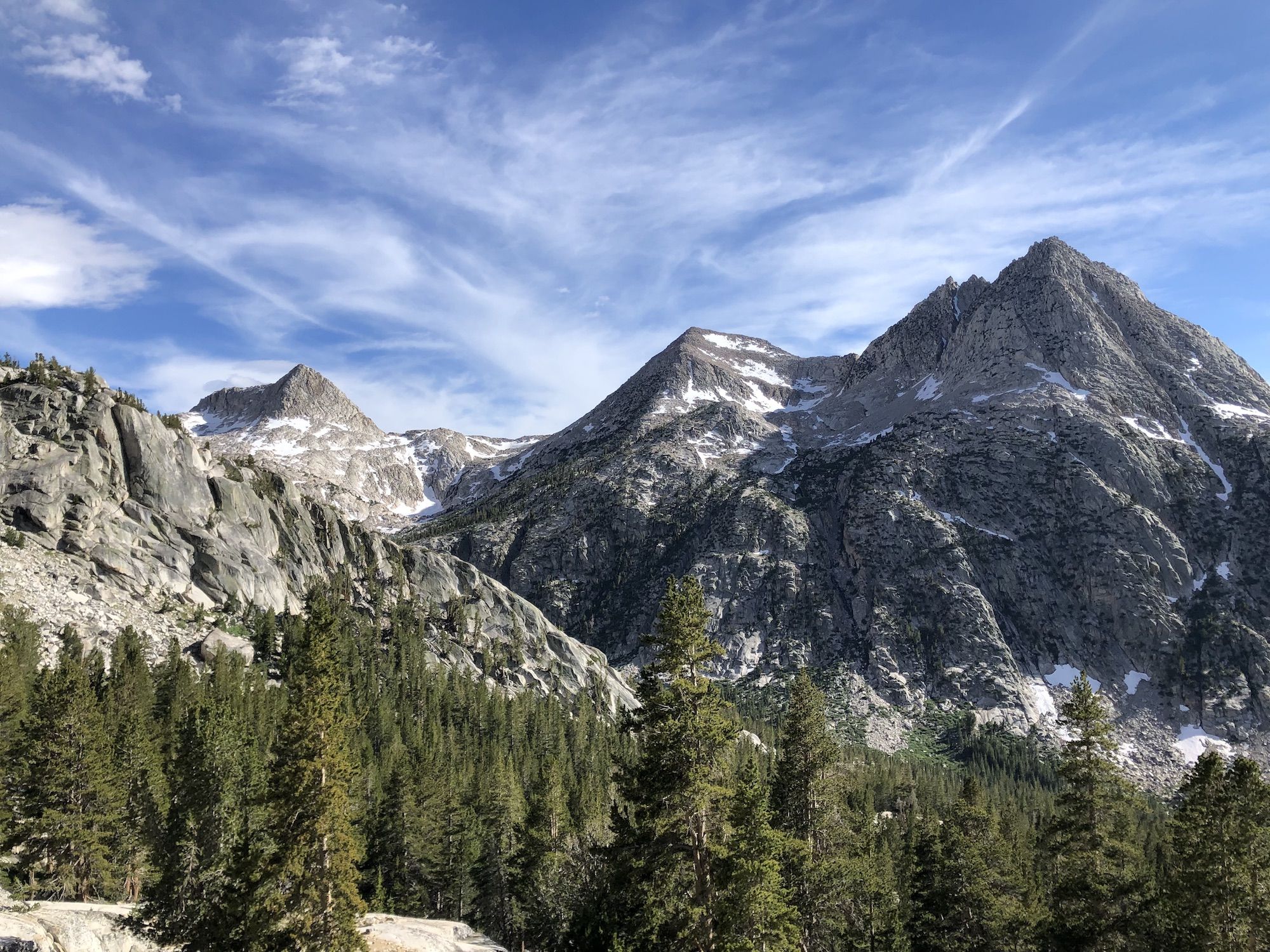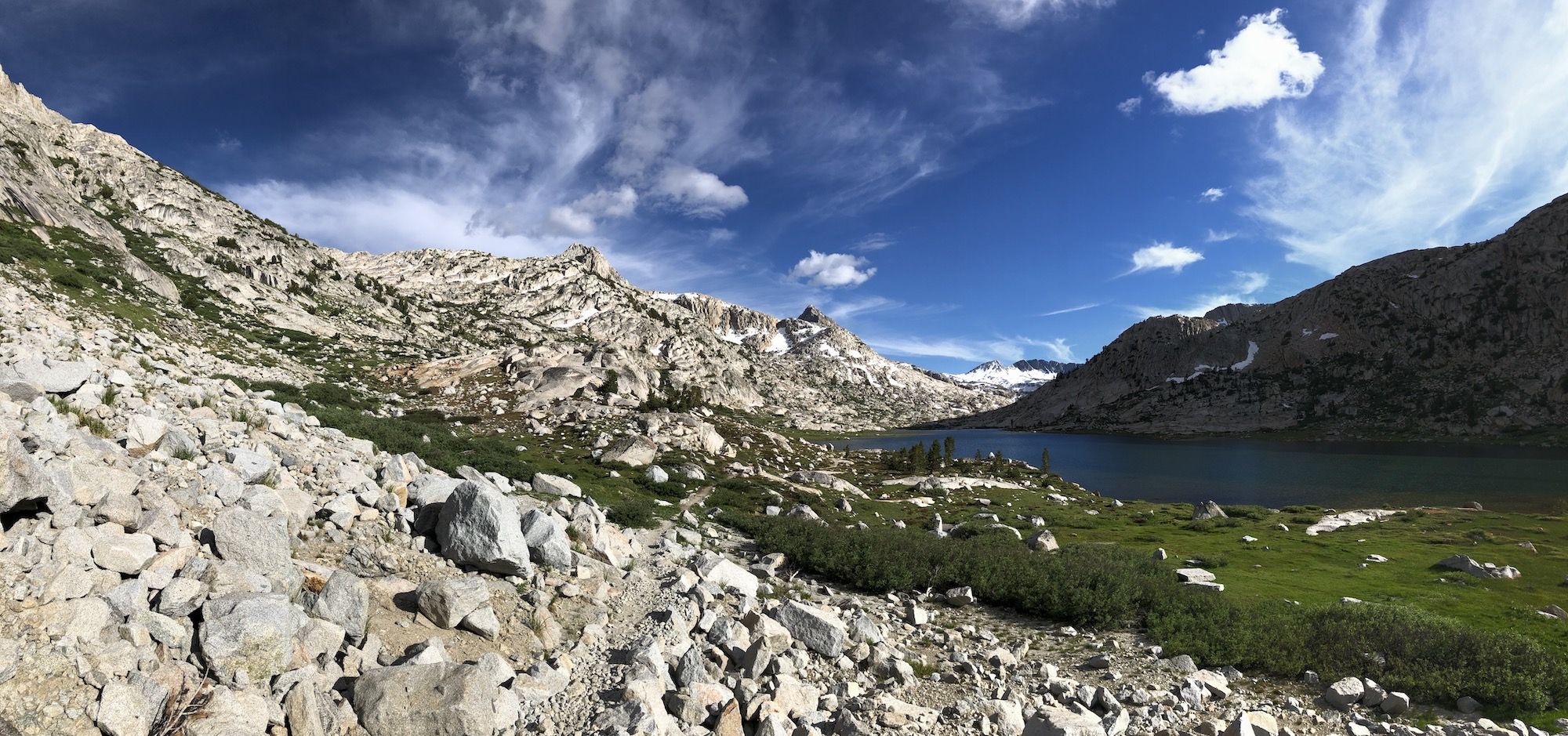 There were a few campsites right on top of the climb, but I continued a bit further towards the inlet. I'm glad I kept going because the site was one of the most spectacular I had on the entire trip.
I rinsed off my clothes and fished for a while. I even caught a few beautiful golden trouts.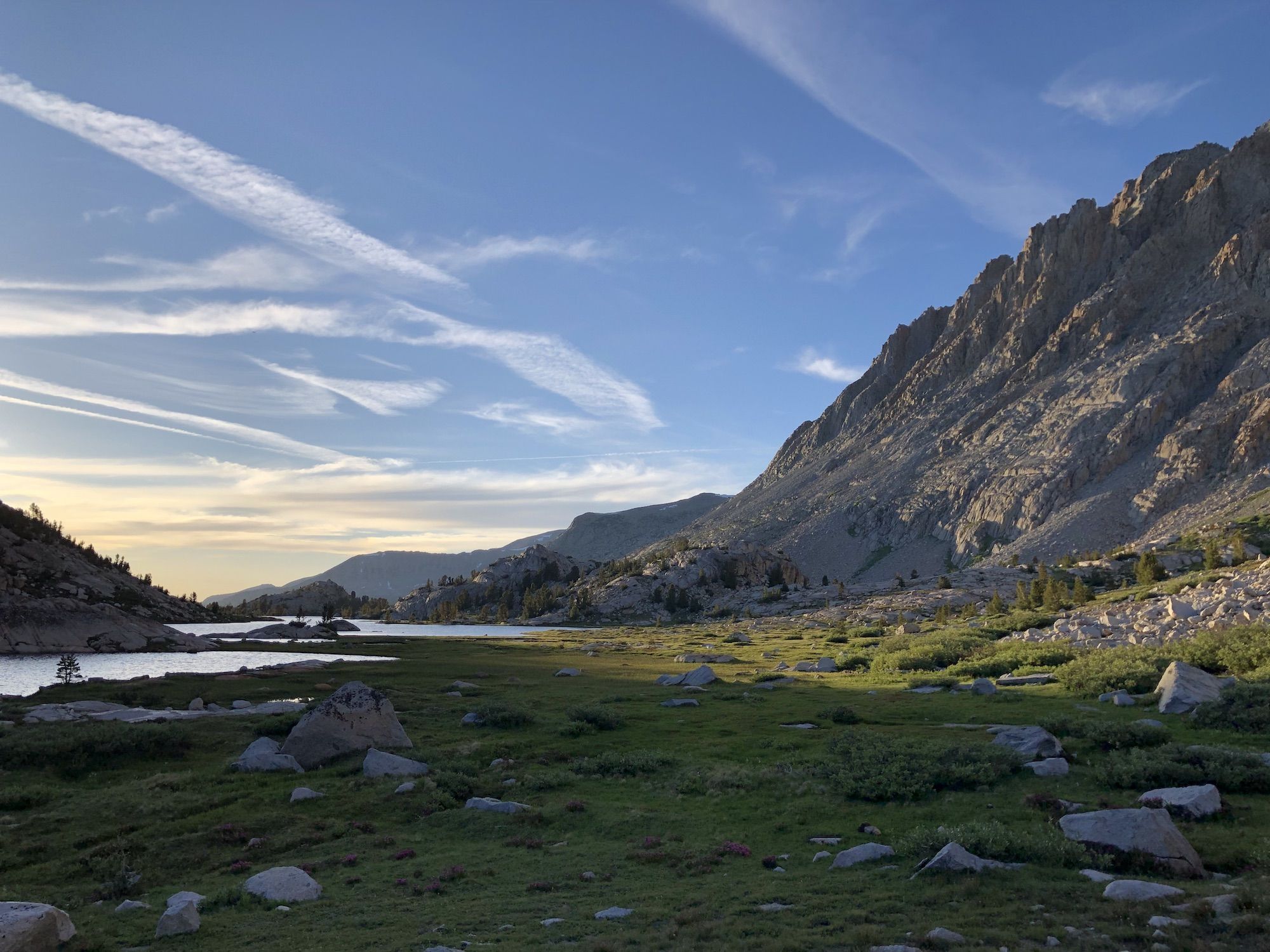 As the sun went behind the mountain to the West, it lit up the granite wall made up of Mount Darwin and Mount Mendel. The sunset was out of this world. The last rays of the sun lit up the wisps of cloud in a bright shade of pink, making them look like northern lights.

The mosquitoes were out in force, so I retreated to my tent to listen to a podcast. I nearly crapped my pants when I got up to go pee the last time, as I saw two eyes reflecting back at me 30 feet away. Turns out, it was a deer that had crept up on my campsite to check out if I had anything good it could chew on.
JMT planning resources