JMT: Palisade Lakes to the Woods Creek bridge
The JMT section from Palisade Lakes to the Woods Creek bridge has two passes over 12,000 ft: Mather and Pinchot, which means a lot of climbing. And views.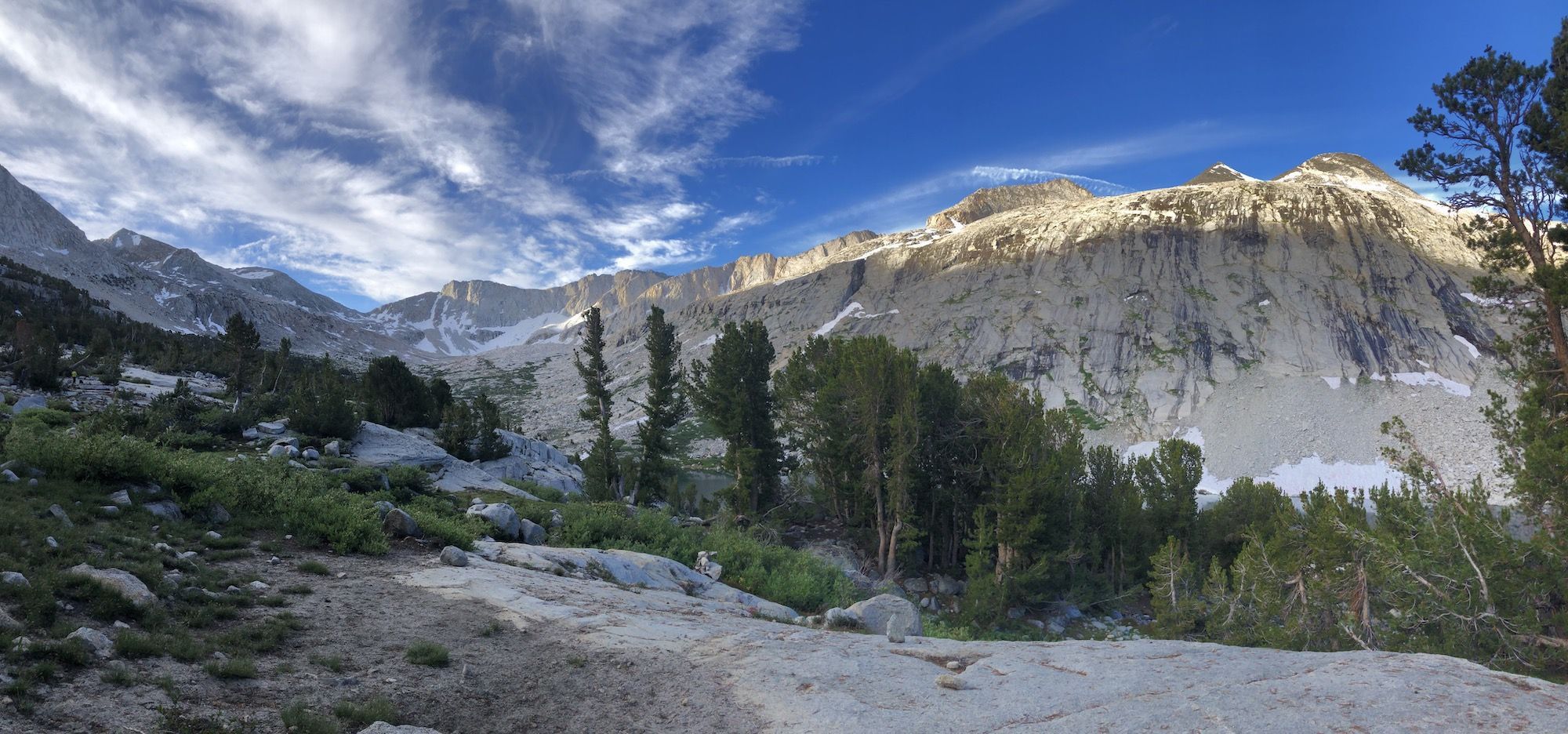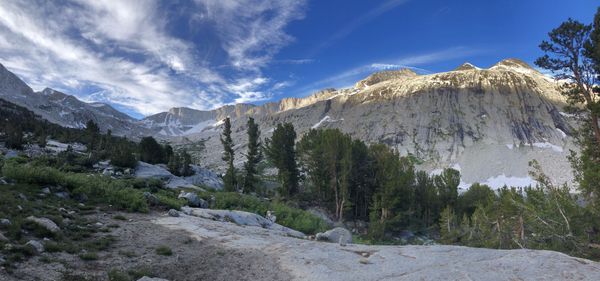 Day 11 – 21.1 miles, 3340ft ascent
My feet felt like lead after the previous day. Nevertheless, I enjoyed my breakfast and packed up camp just after seven and headed towards Mather pass.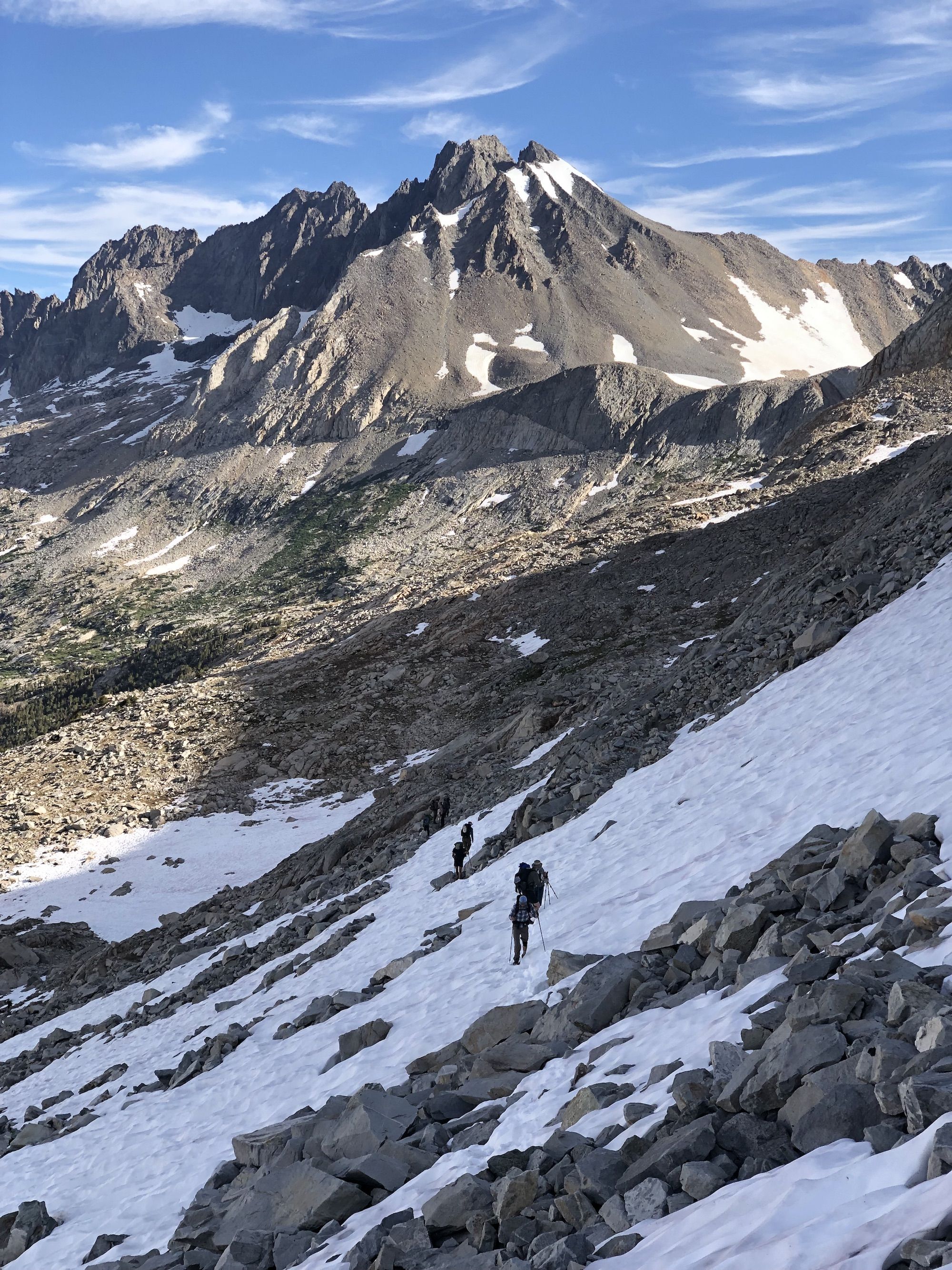 I hit the morning traffic on the way up. There were still a few sketchy patches of snow left on the north side of the pass, and hikers were stopping to put on microspikes. I didn't bring any traction devices, but I felt that the snow had a good grip. Growing up in snowy conditions has its perks, I guess. I have a good sense of how the snow will behave underneath my shoes, and I could feel there wouldn't be an issue as long as I took it nice and slow.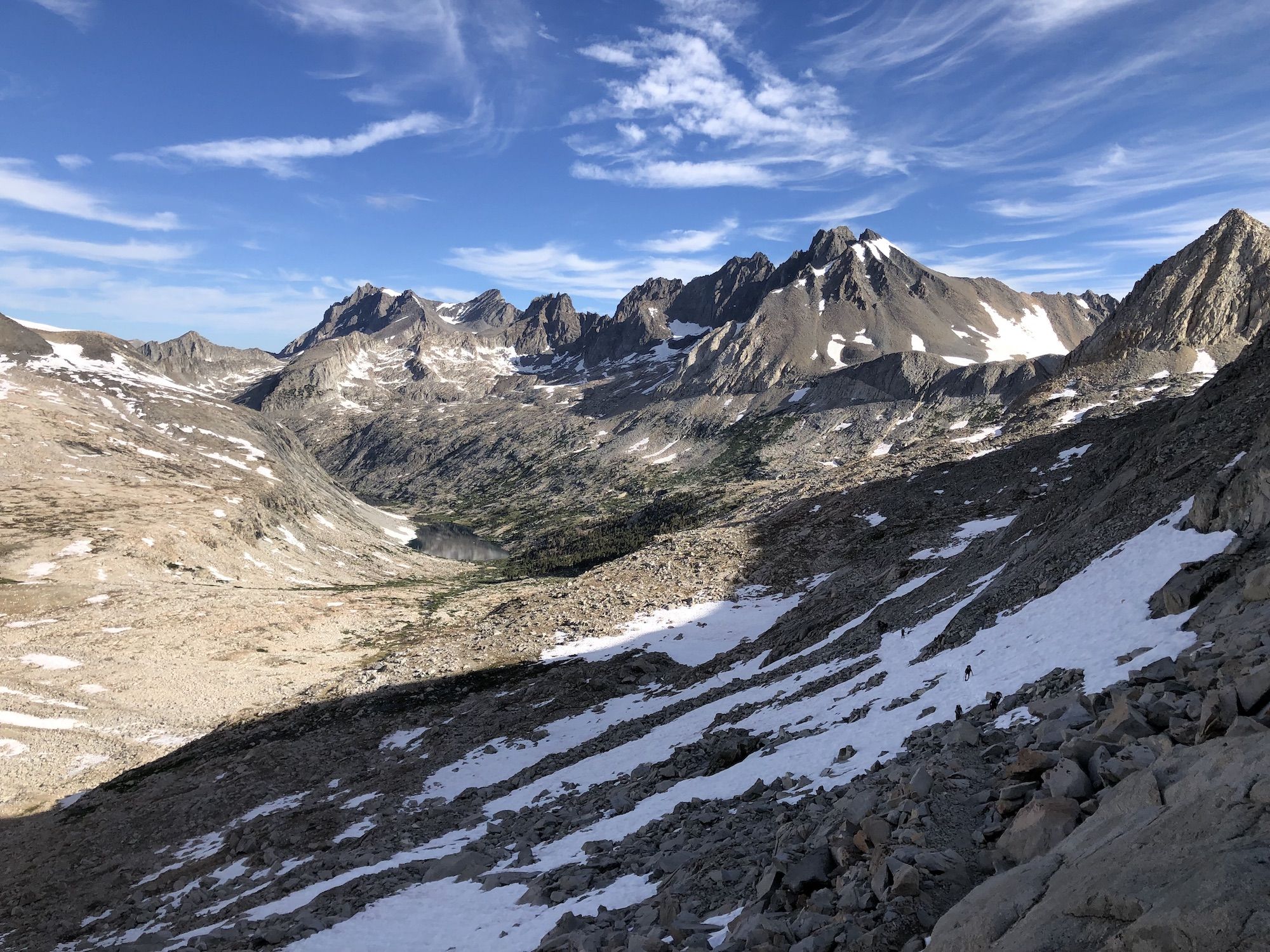 I stopped for a short break on top of Mather Pass and talked with some north bounders while enjoying the views back down towards Palisade Lakes. They said the hiking between Mather and Pinchot pass was mostly smooth going.
The descent was snow-free. As I got lower in elevation, the barren landscape became lusher and greener.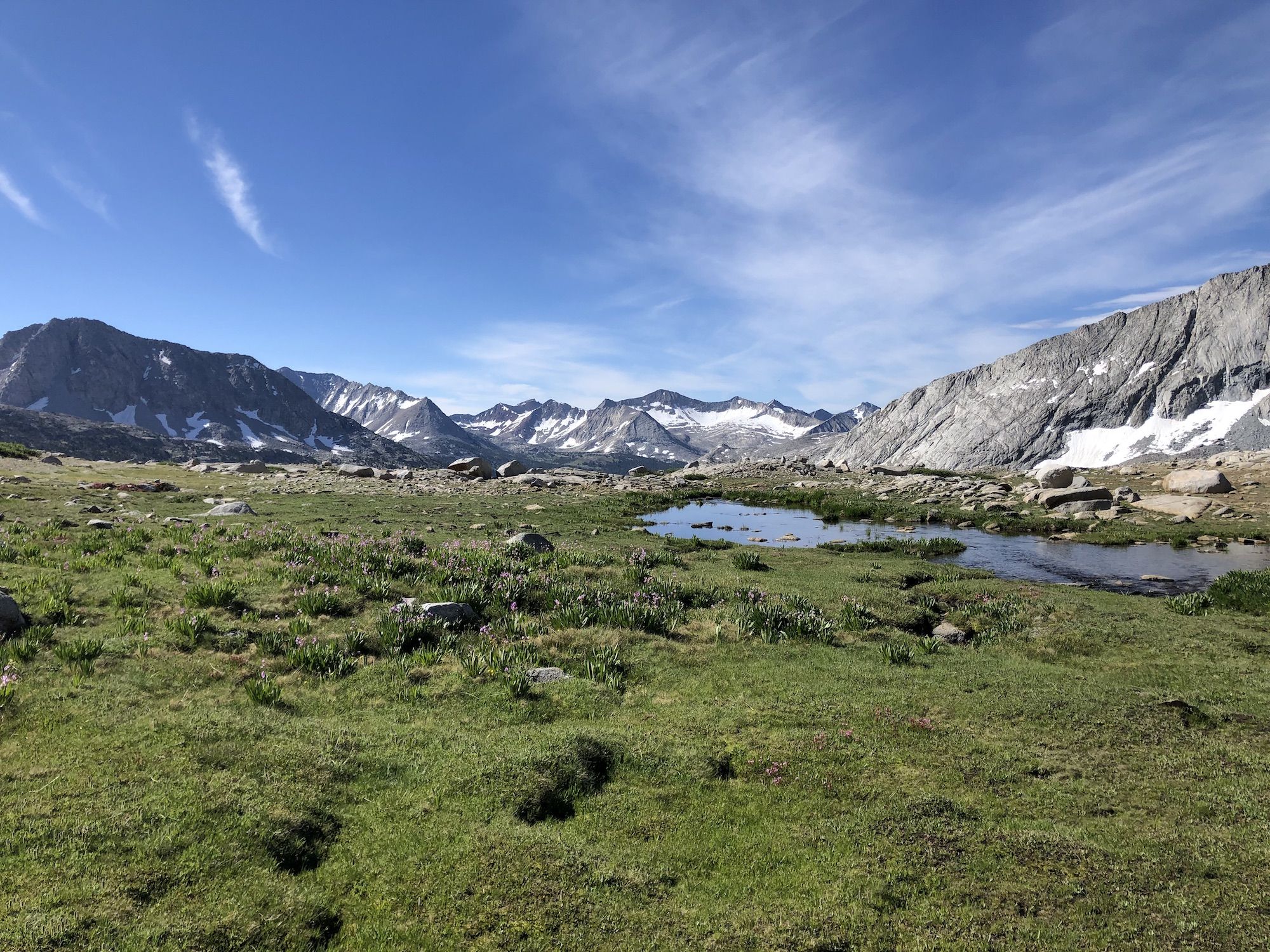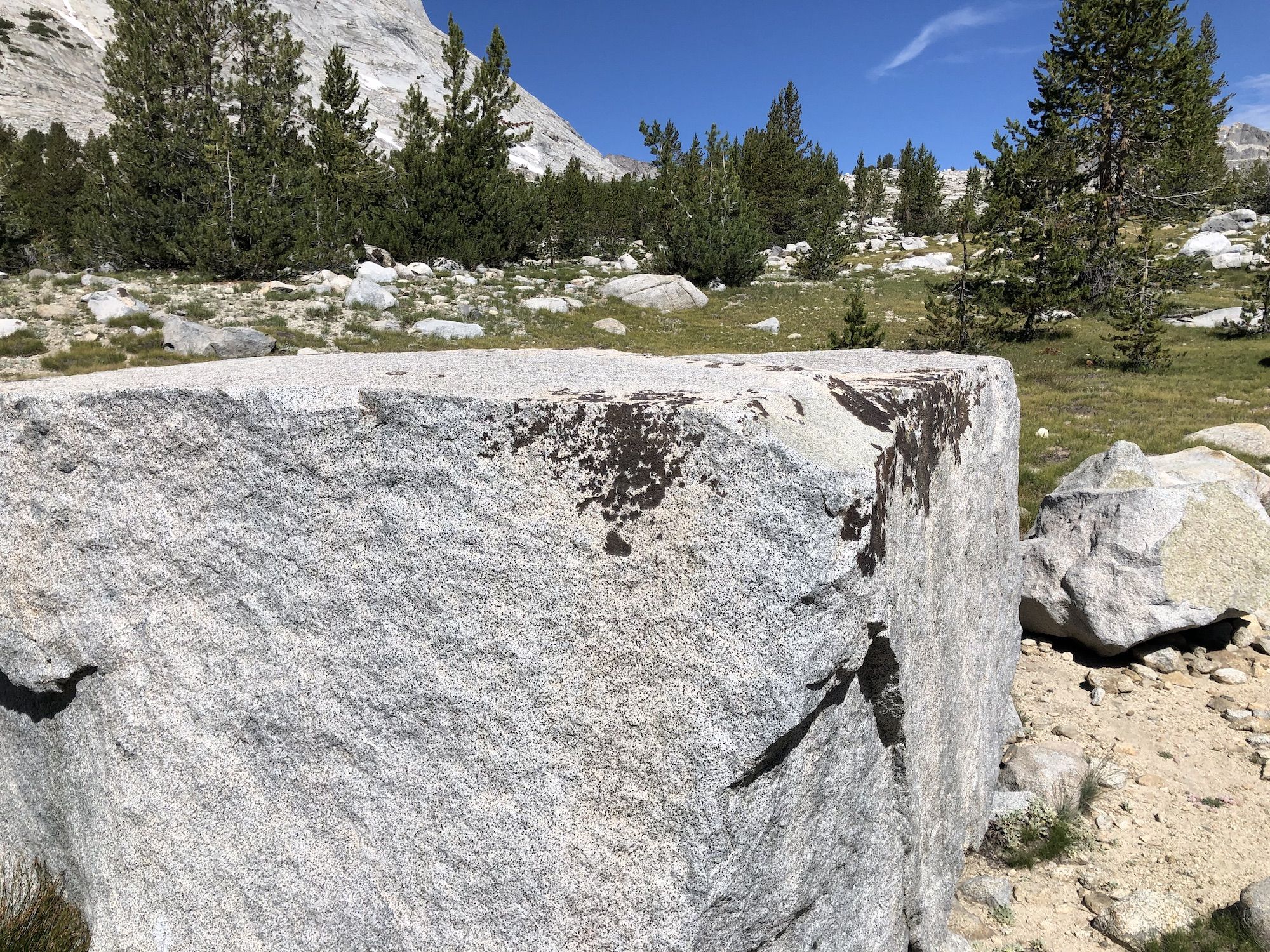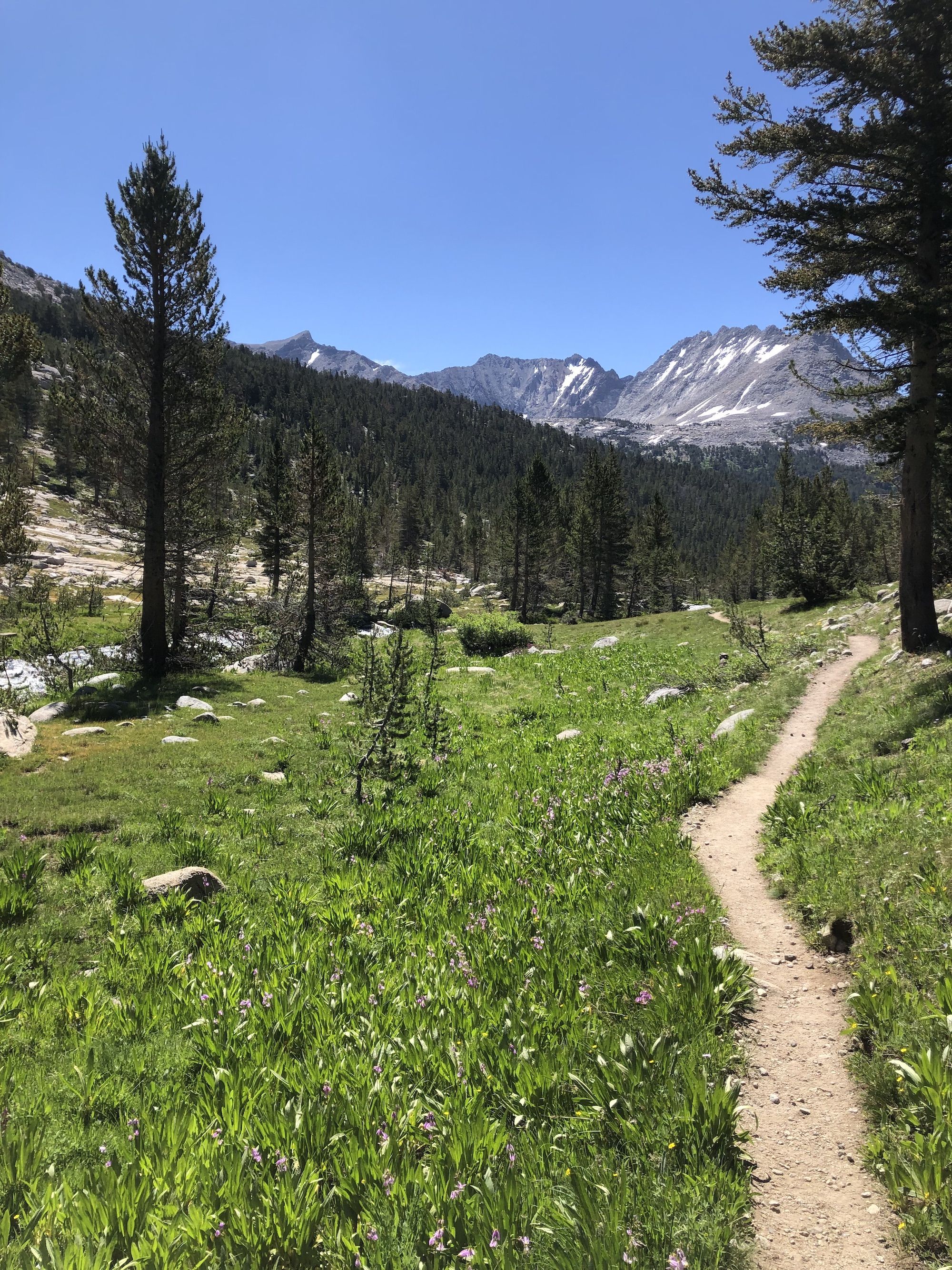 There were two wet crossings of South Fork Kings River before the trail started climbing up towards Pinchot pass. Both creeks were easy to cross, with water barely reaching to the knees.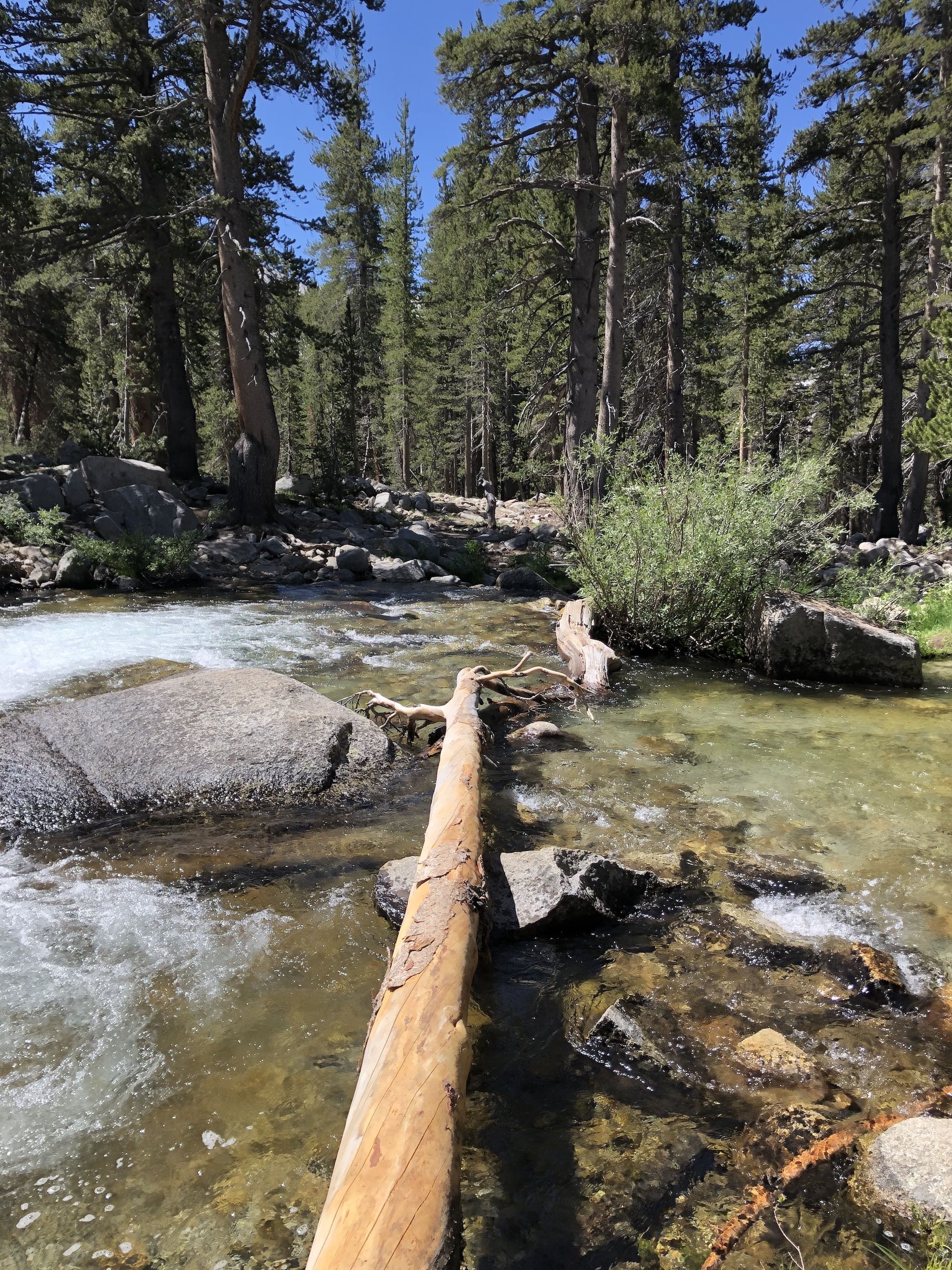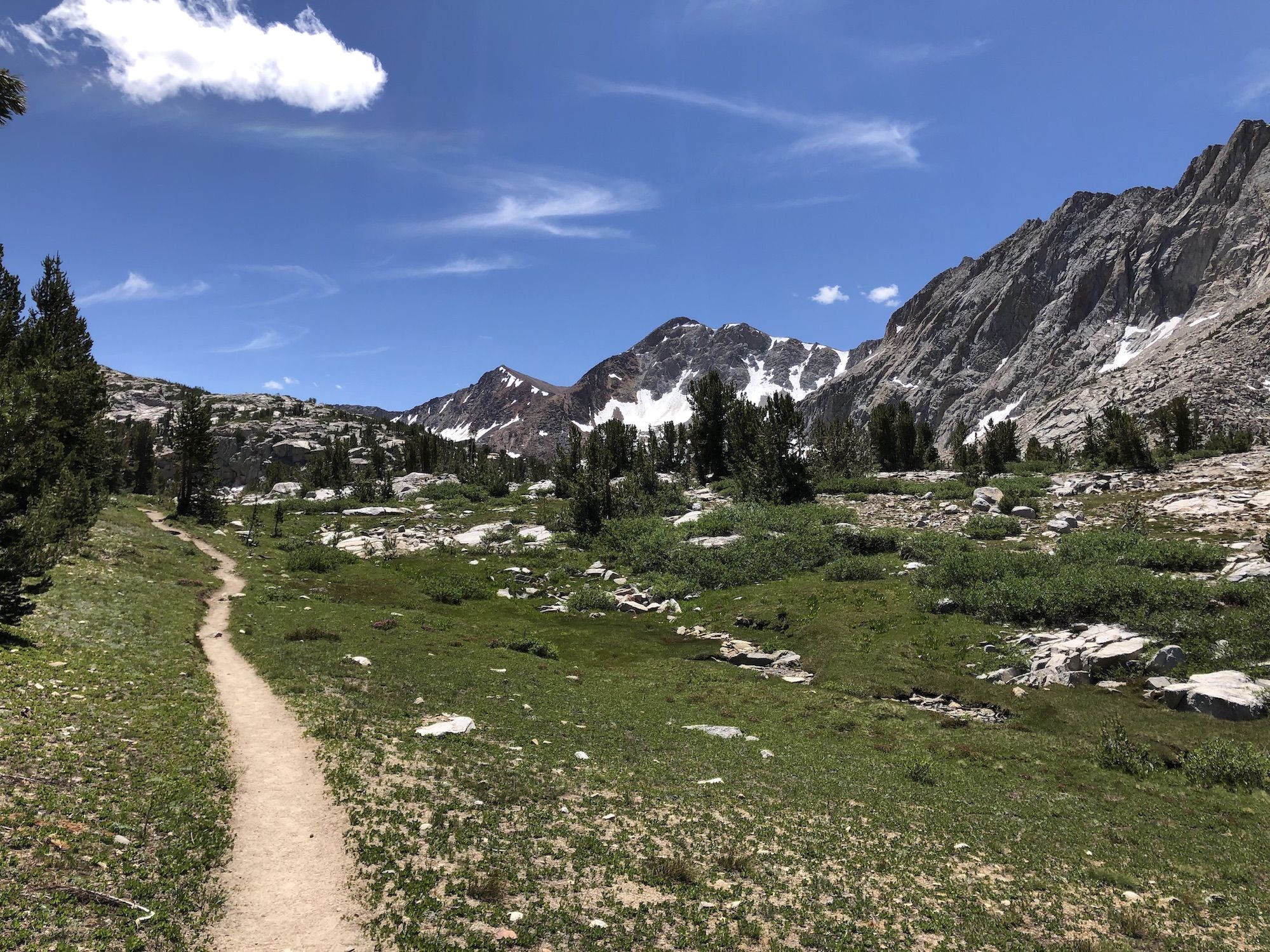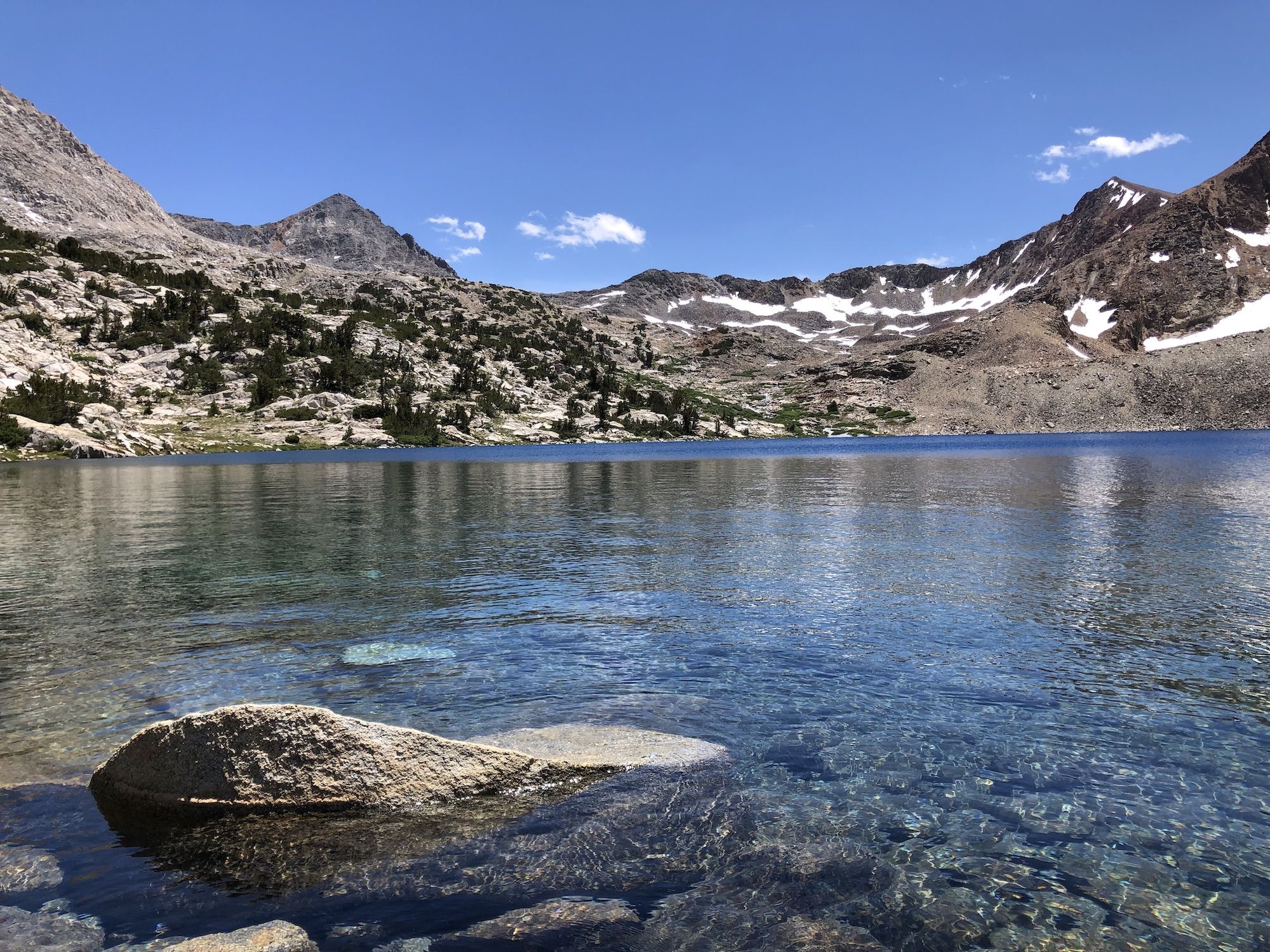 The ascent to Pinchot was beautiful. It passed through a large meadow and had open views and wildflowers. I stopped for a break and swam at Lake Marjorie, just before the last push over the pass. The lake was an intense deep ocean blue, a strange sight in such a small body of water.
The final push up the pass was slow going. My legs were definitely feeling the previous day. Fortunately, the trail was mostly clear, and there were no technical sections, so I made it up without issues.
My goal for the day was to make it to the suspension bridge over Woods Creek. I had to descend 3,500 ft before getting there.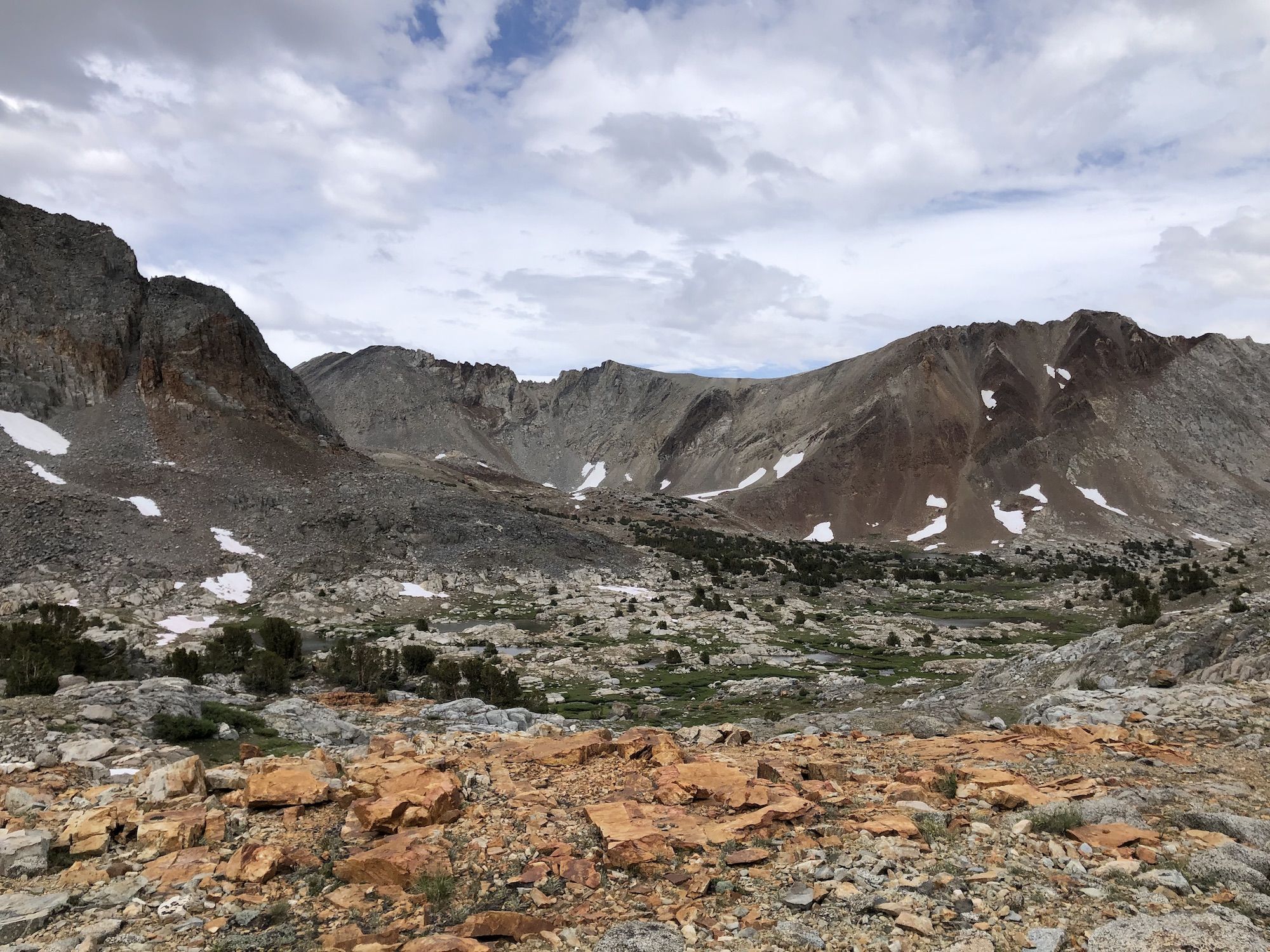 Right after the pass, it was like walking through a Mars landscape with red rocks. A bit later, there started to be patches of green around small streams. The streams combined and grew into a fast-moving creek.
I ran into a couple of Swedish hikers coming up on the other side of the pass. It was odd hearing Swedish up in the Sierra. I'm sure they were more surprised by being greeted in Swedish in the middle of nowhere.
Past Twin Lakes, the trail followed Woods Creek in a deep canyon. The sides were mostly loose talus mixed with areas of young aspen and birch. A hiker I met resting next to the trail said she ran into a bear at the White Fork crossing. It was gone before I got there.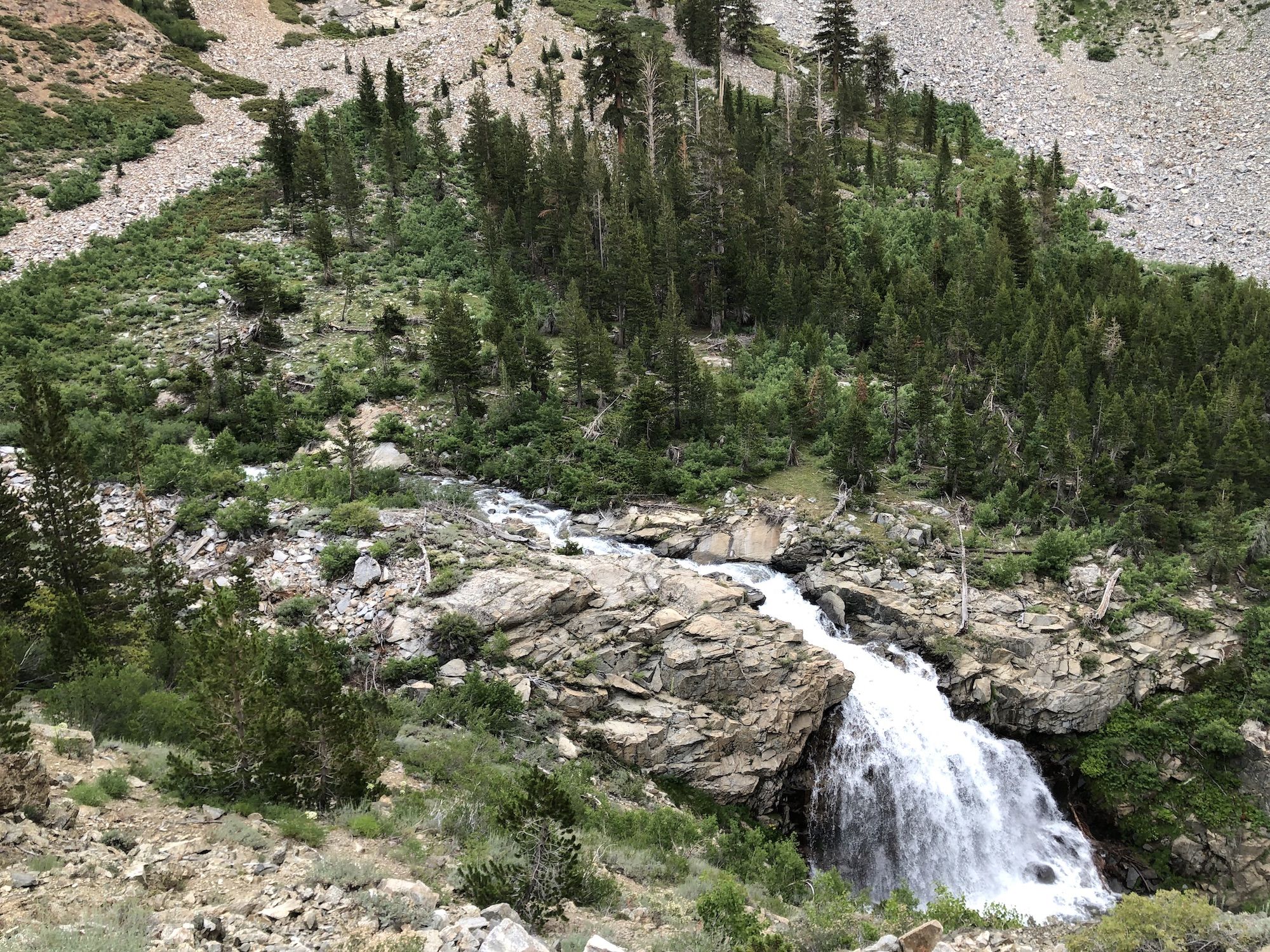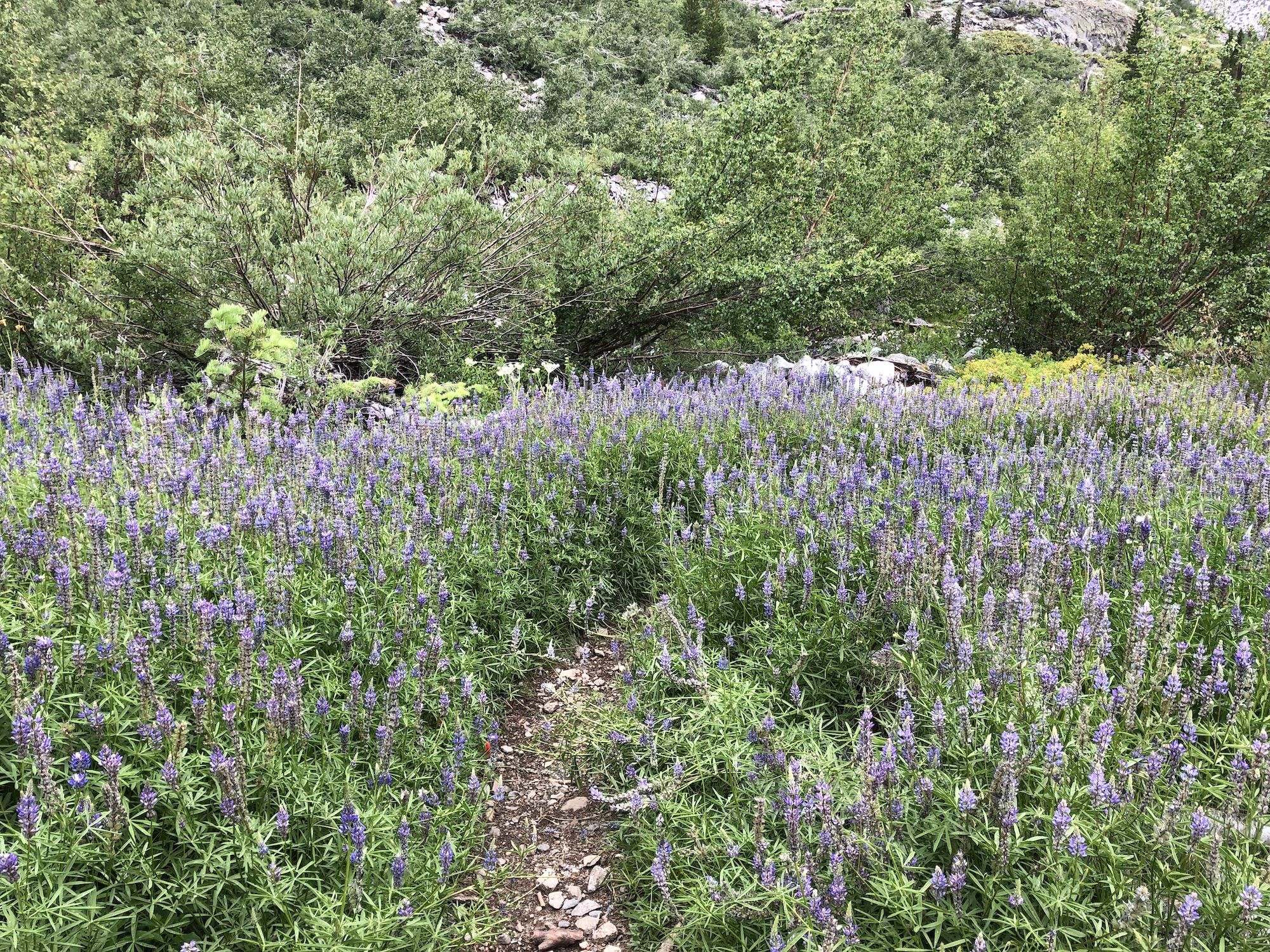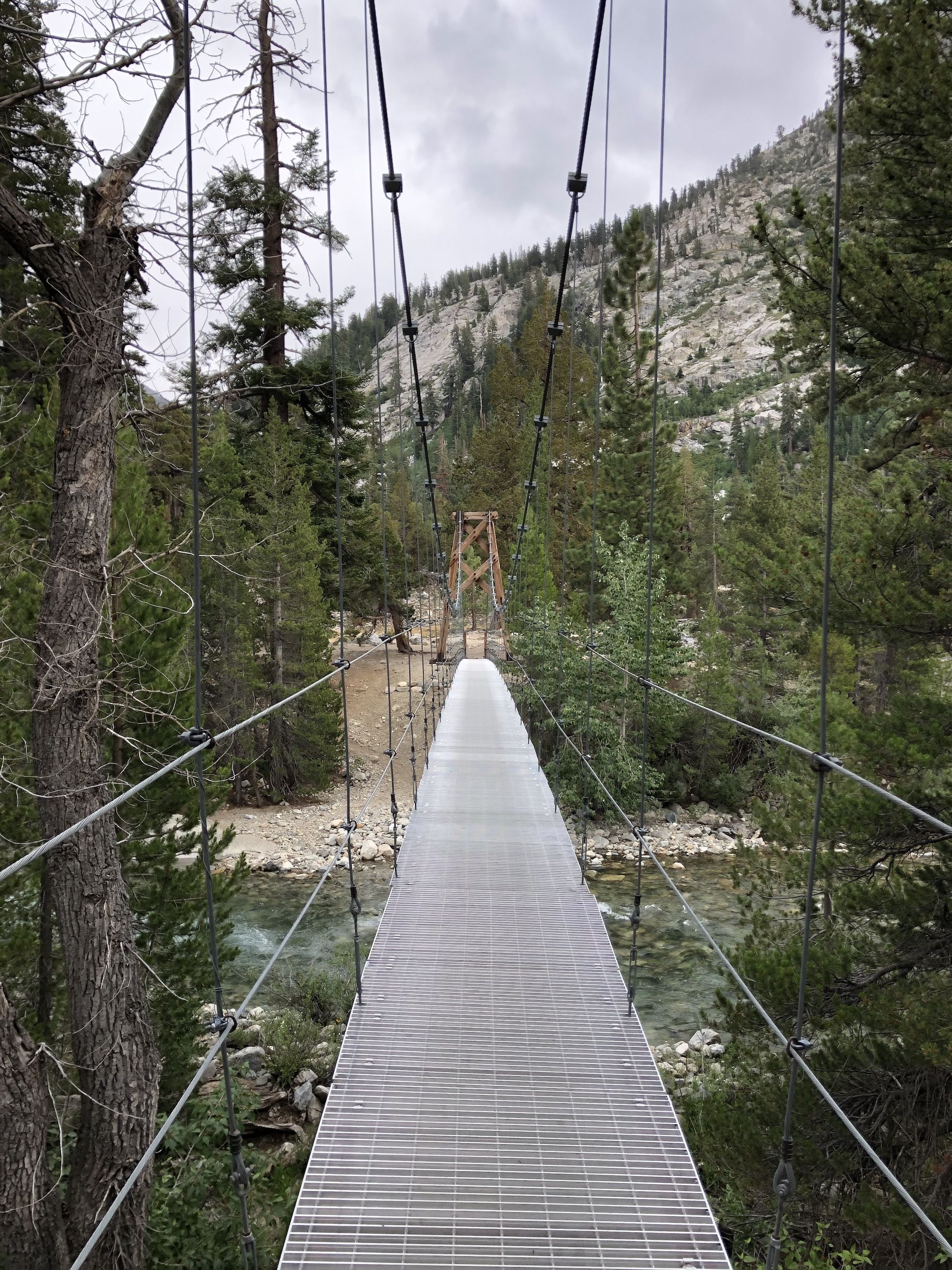 I set up camp on the other side of the suspension bridge. I had med another SOBO hiker named Robbie at Palisade Lakes, and we both ended up camping there. We made a fire and had dinner while sharing stories and drying our gear.
A lot of people were coming into camp late into the night, waking me up several times with their headlights.
JMT planning resources