JMT: Happy Isles to Little Yosemite Valley
Finally, after months of planning and training, I was heading up to Yosemite Valley to start the John Muir Trail!

Finally, after months of planning and training, I was heading up to Yosemite to start the John Muir Trail!
Getting to the trailhead in Yosemite Valley
I took a train to Merced and then the YARTS bus up to Yosemite Valley. I was happy I wasn't driving, as traffic in the valley was crazy.
Once I arrived, I went to pick up my permit and got some lunch. I then went to set up my tent in the backpacker's campground before exploring the valley. The campground was quite big, but only had a few tents when I arrived.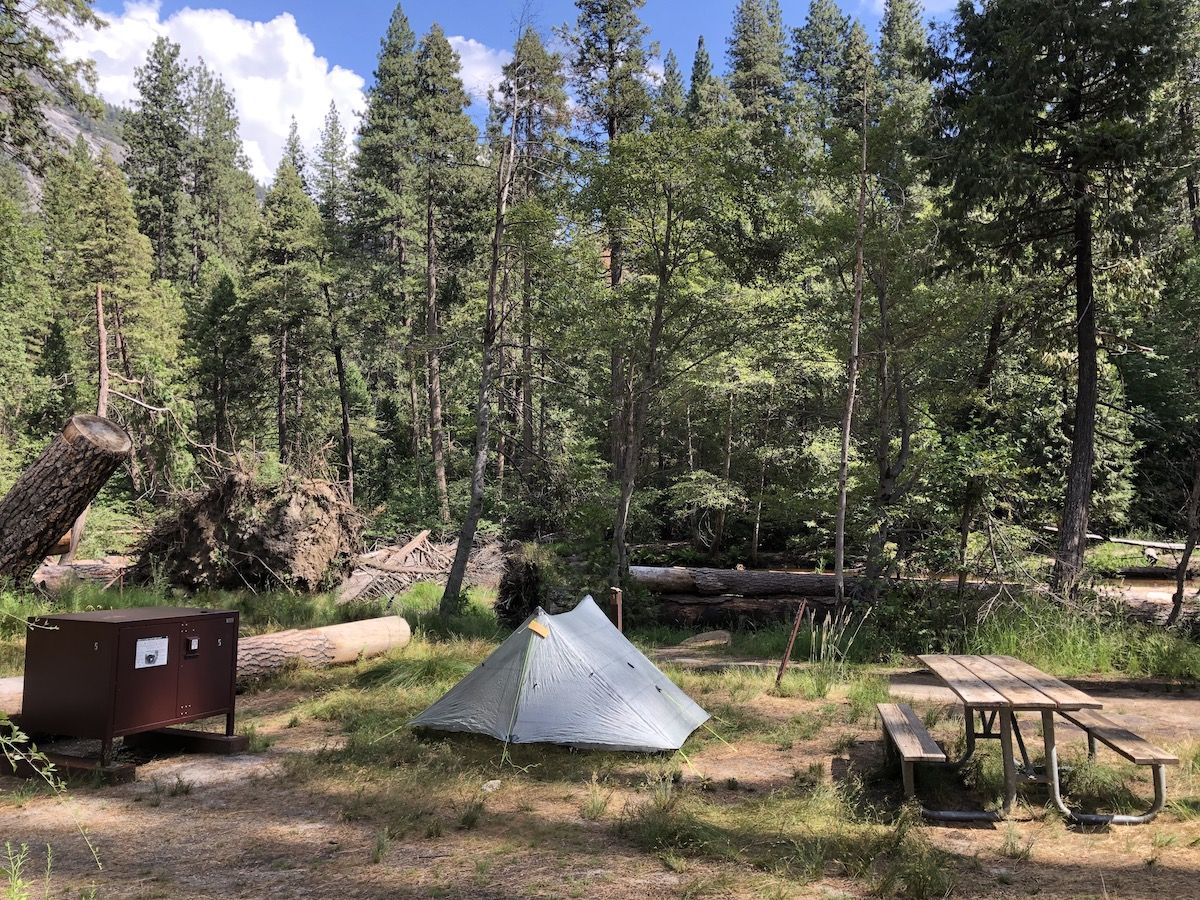 I hiked a short hike up to Mirror Lake. It sprinkled a little, but not enough to deter any of the people swimming in the river.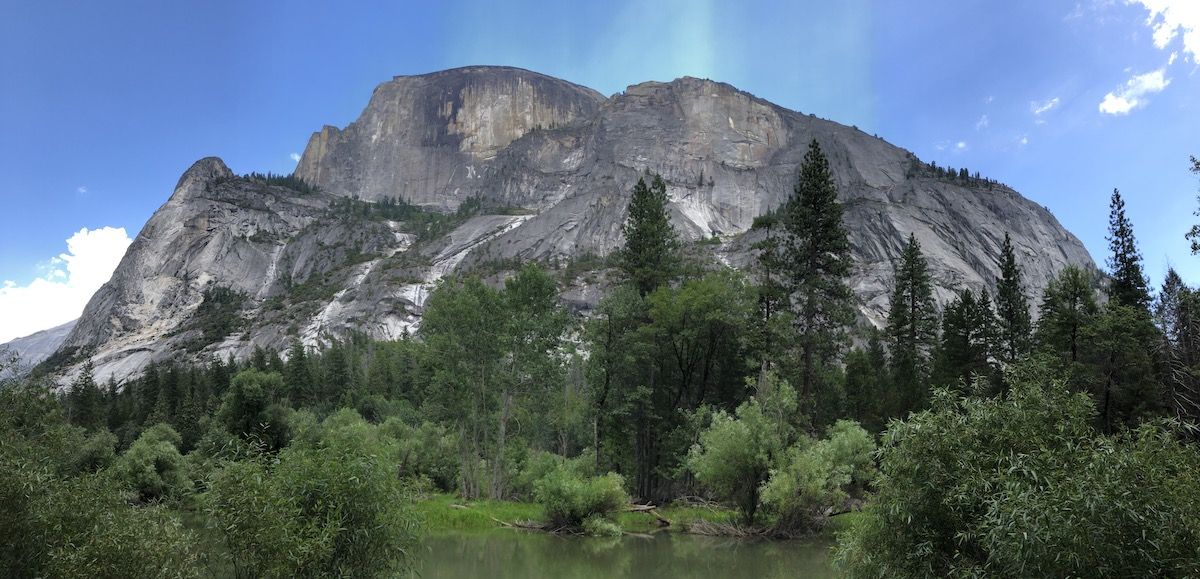 After checking out Mirror Lake, I headed back into Yosemite Village to get some dinner. I then retreated to the campground. There were now tens of tents set up all over the campsite. I spent some time talking to other hikers before going to bed – excited to get up early the next morning.
Day 1 – 13 miles, 5280 ft ascent
I woke up with the sun before 6 AM. Most hikers at the Backpackers' Campground were already packing their stuff.
The Happy Isles trailhead was a 15-minute walk from the campground, through drive-in campgrounds.
As I was walking towards the trailhead, I noticed that I hadn't downloaded the topo layer in my Guthooks app. The Google street map was very unhelpful for navigating. I tried downloading it on the little bit of LTE service I had but wasn't able to. Fortunately, I had a paper map and offline topo maps on Gaia, so it wasn't a big deal.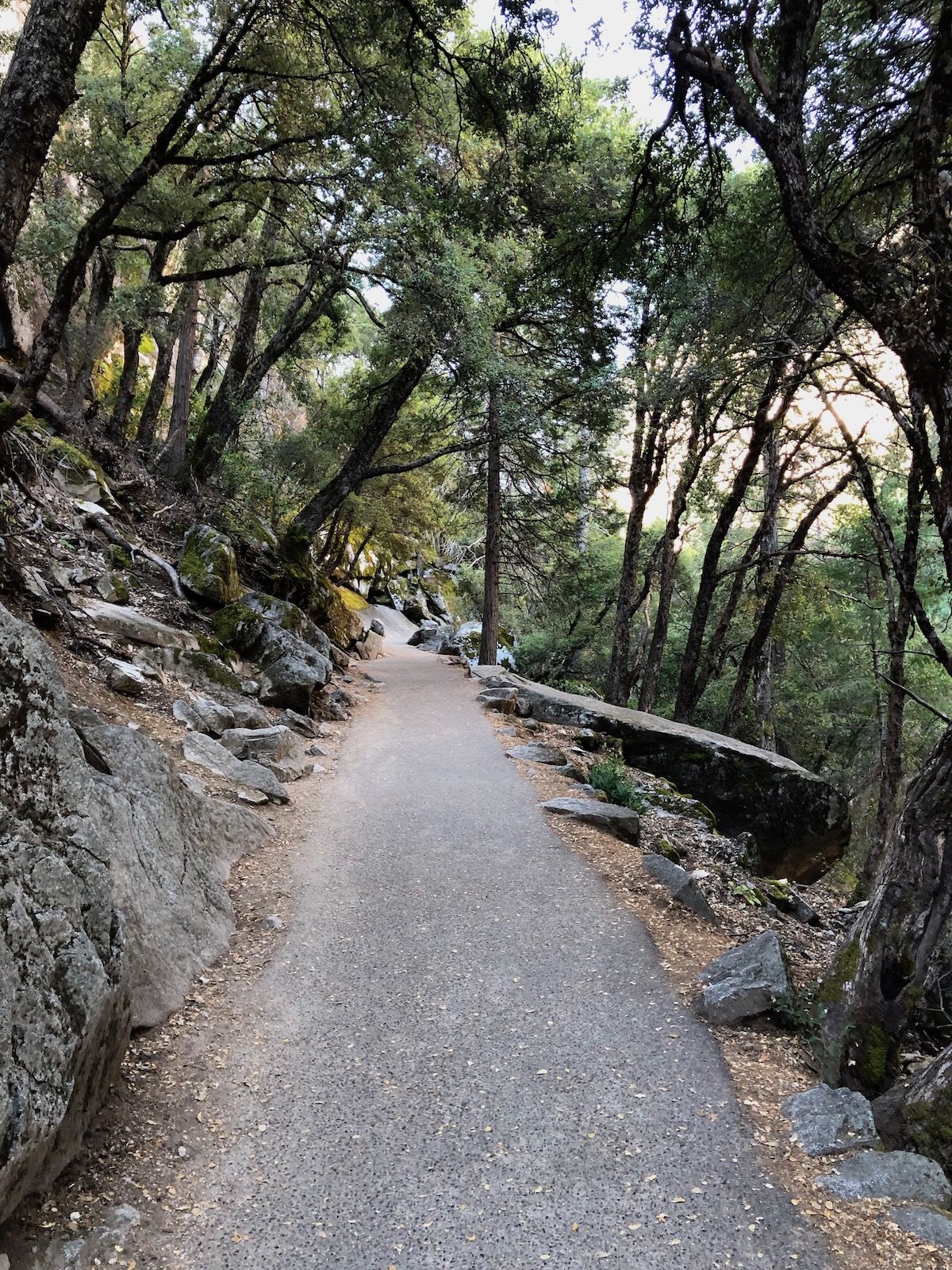 The trail leading out from Yosemite Valley was paved and somewhat steep. There were lots of people already out hiking although it was only a little after 7 in the morning.
After a mile, the JMT split off from the more popular Mist Trail that went down to Vernal Fall. Once I was on the JMT, I only saw a few other hikers.
After I got to the top of the falls, I decided I wanted to go and check them out closer, so I went down to the river and the overlook above the falls. I then continued on the alternate trail past Nevada Falls before re-joining the JMT.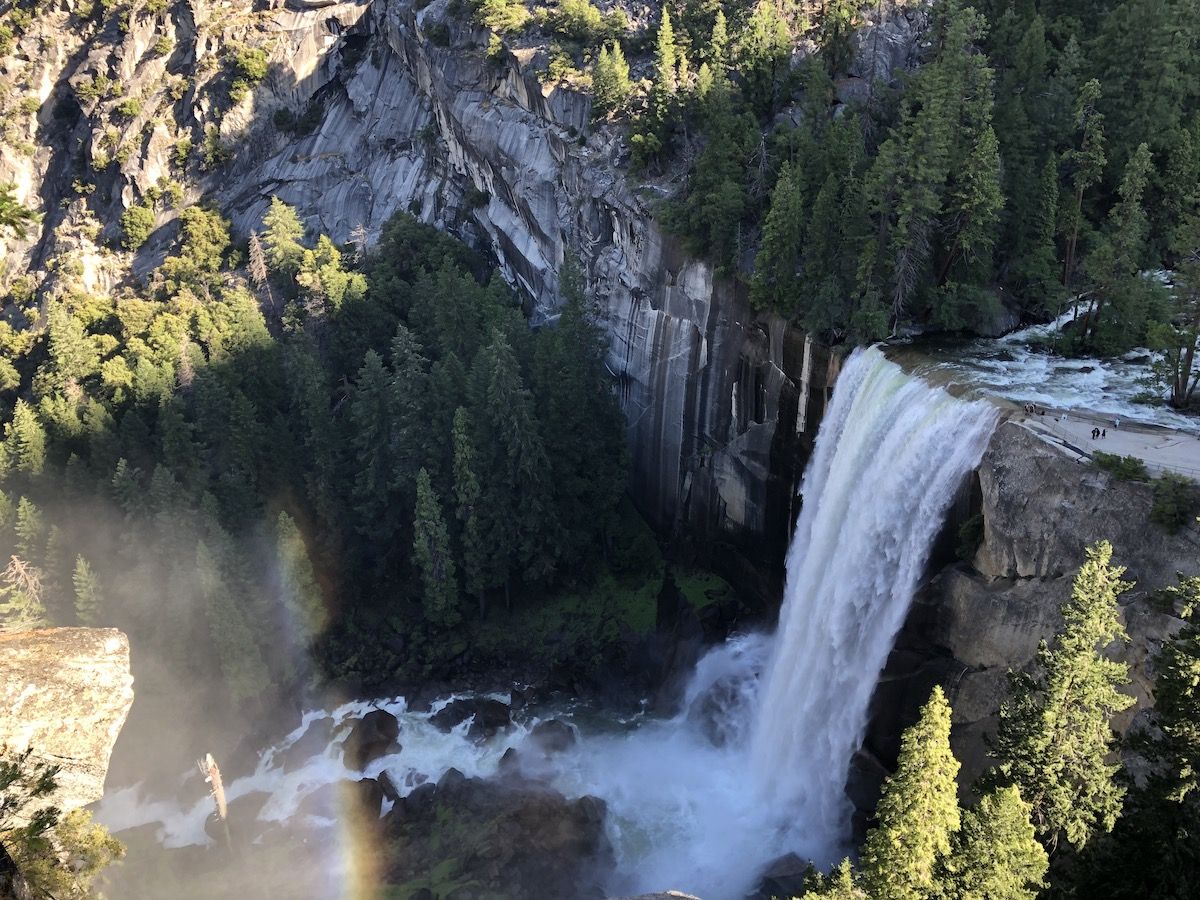 I got to the backpackers' campground in Little Yosemite Valley before 10. My permit required me to stay the night there, so I set up my tent and left most of my stuff in it before continuing to Half Dome.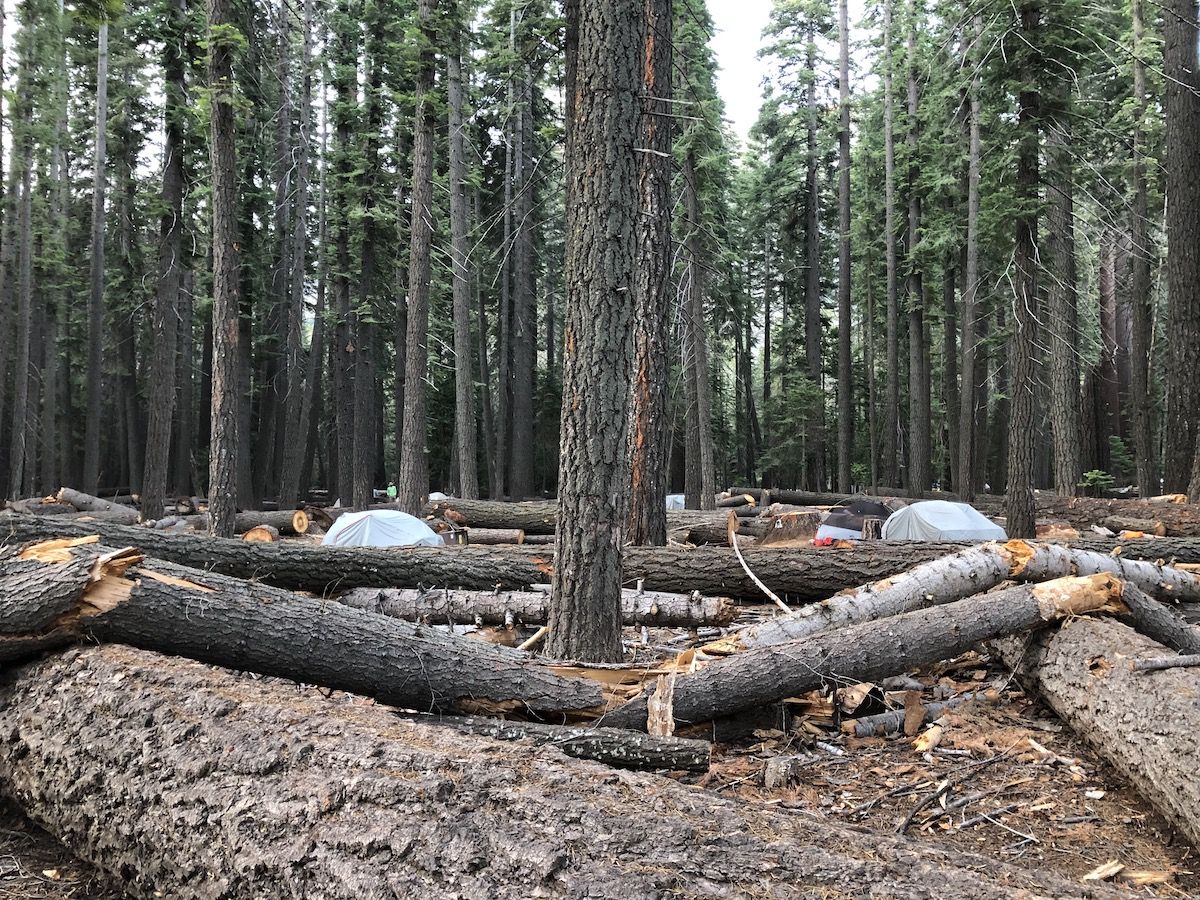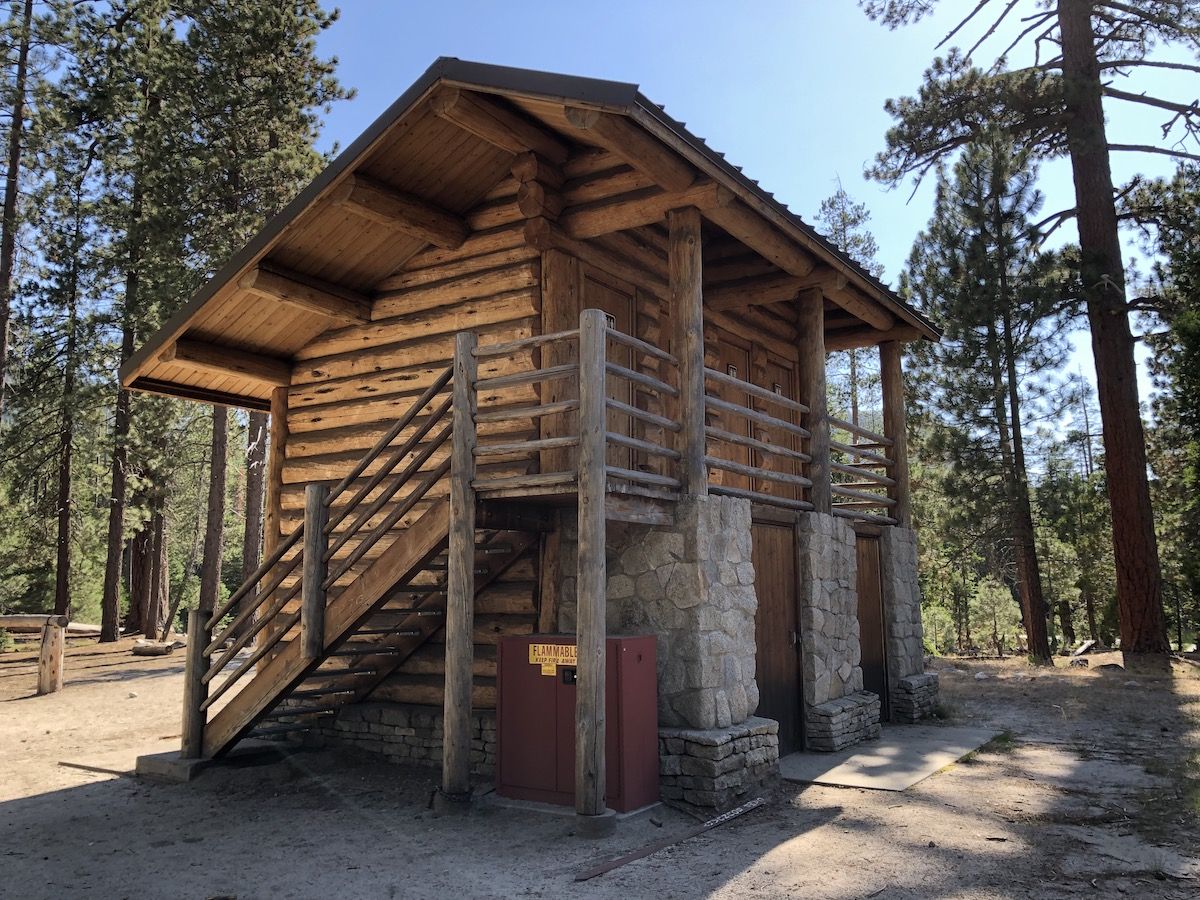 It was about 3.5 miles from the campground to the top of Half Dome – all uphill. As I climbed, the views just got more incredible.

Once I got to the base of Half Dome, a ranger checked my permit, and I started climbing up a series of steep steps built into the side of the Sub Dome. After the steps ended, there was a short section of somewhat steep rock to climb before it evened out.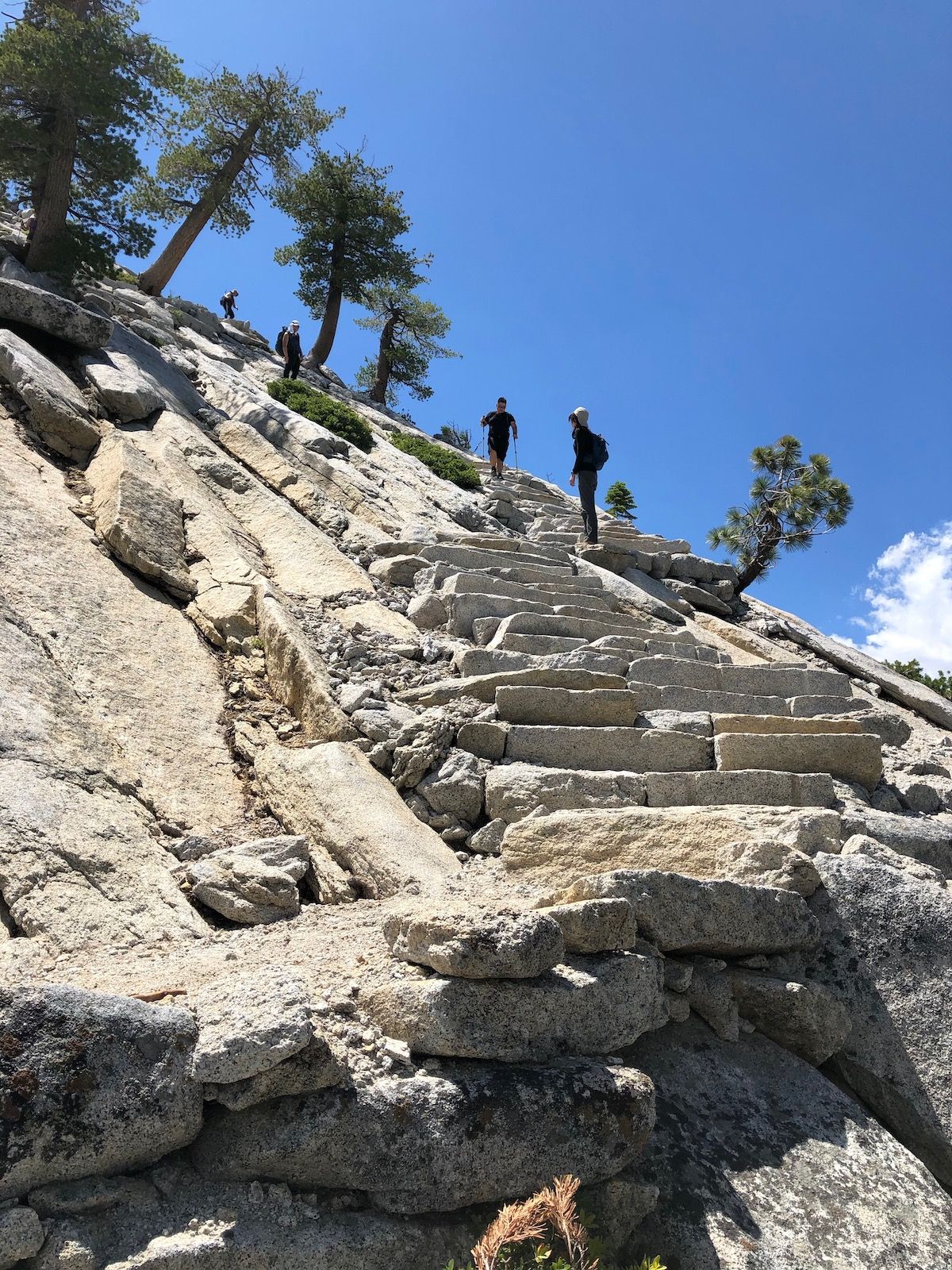 Then it was time for the infamous cables up to the top. I'm pretty OK with heights, but the cables still looked very steep and made me somewhat uncomfortable. But I could see people of all ages and abilities, ranging from 10-year-olds to people with knee braces doing it, so I put on my gloves and got going.
I had hit the peak of the rush hour. Getting up the cables ended up taking more than an hour of mostly standing still while others were taking breaks above.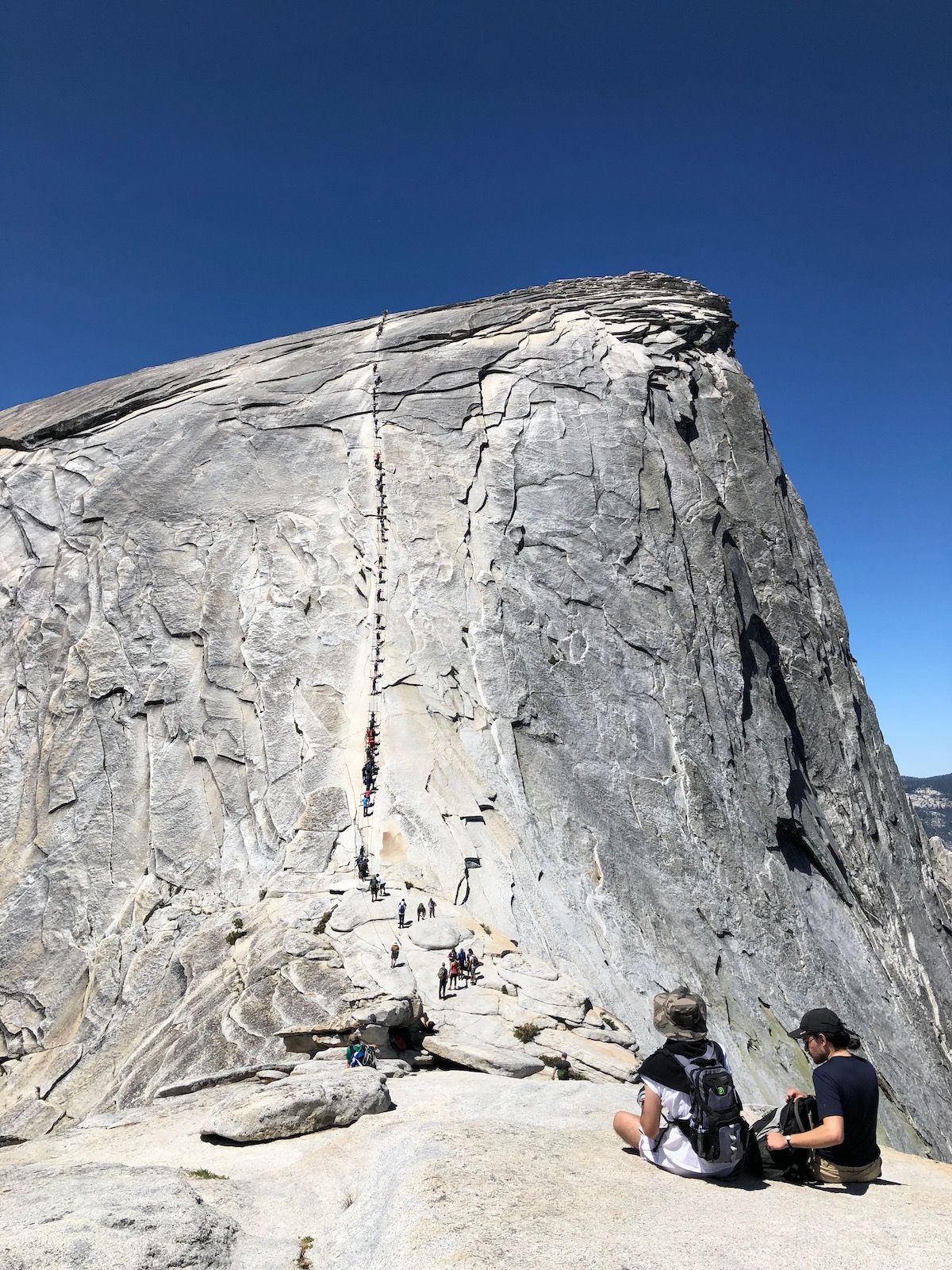 When I finally made it to the top, I had incredible 360-degree views of the Yosemite Valley and the entire park. I stayed on top for a half hour or so, taking in the sights and eating snacks.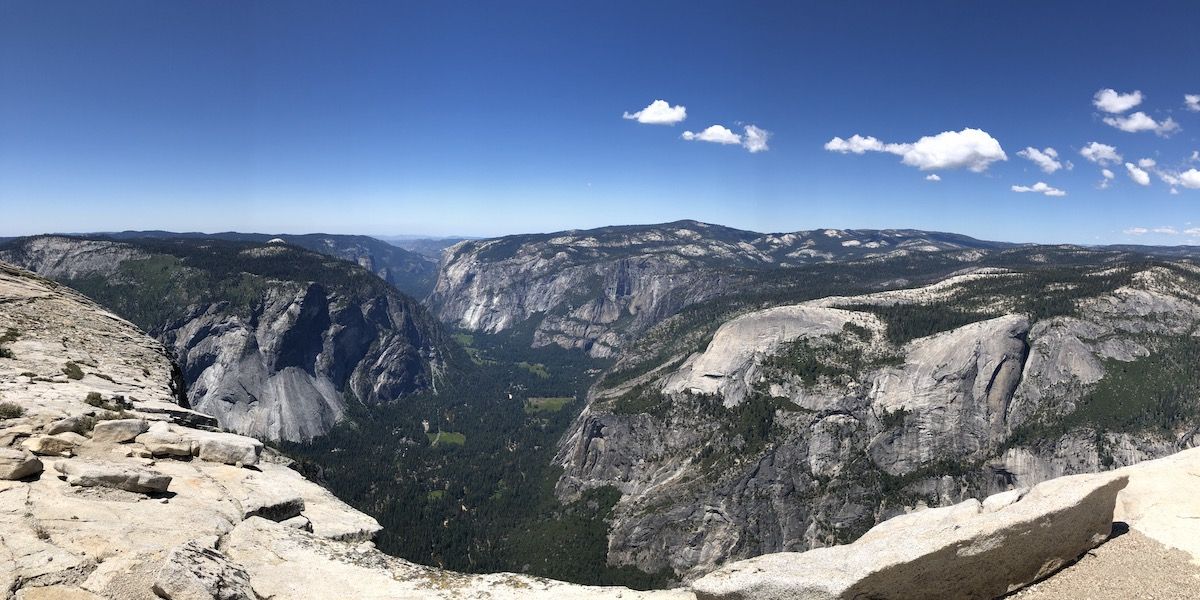 Going down the cables was much less scary than I had thought and the hike back down to the campground was easy enough as it was all downhill. Once I got to the campsite, I left my pack in my tent and headed down to the river to rinse off the sweat and dust.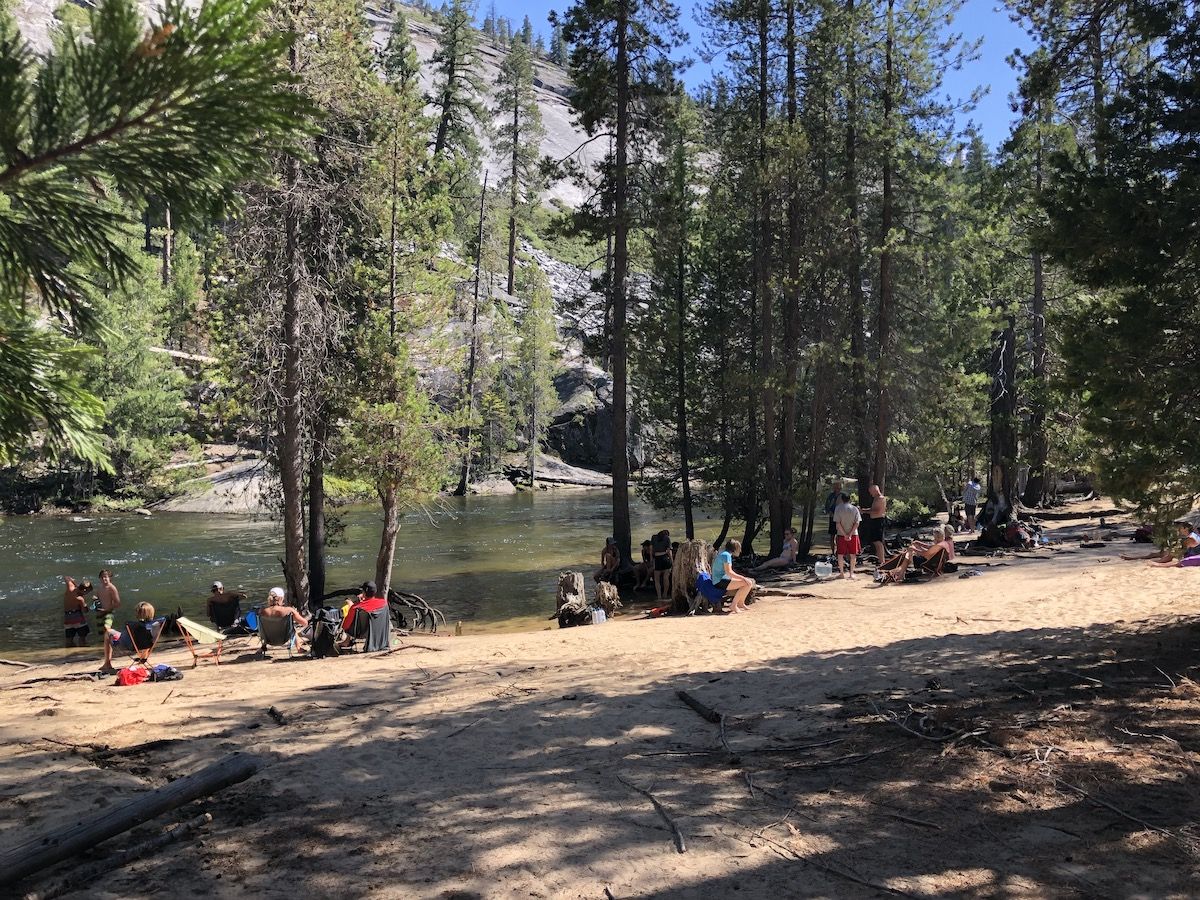 After swimming, I had some dinner and talked to hikers in neighboring tents. One of my neighbors was planning to make a 45-day solo trip from Yosemite Valley to Mt. Whitney and back on unmaintained trails and off-trail. It sure made my walk along a well-beaten path look simple.
As the sun started setting, I went down to the river again to try my luck at fishing. The river was still running high because of heavy rains the day before, and I wasn't having any luck. But I did see a snake that had caught a nice looking brook trout.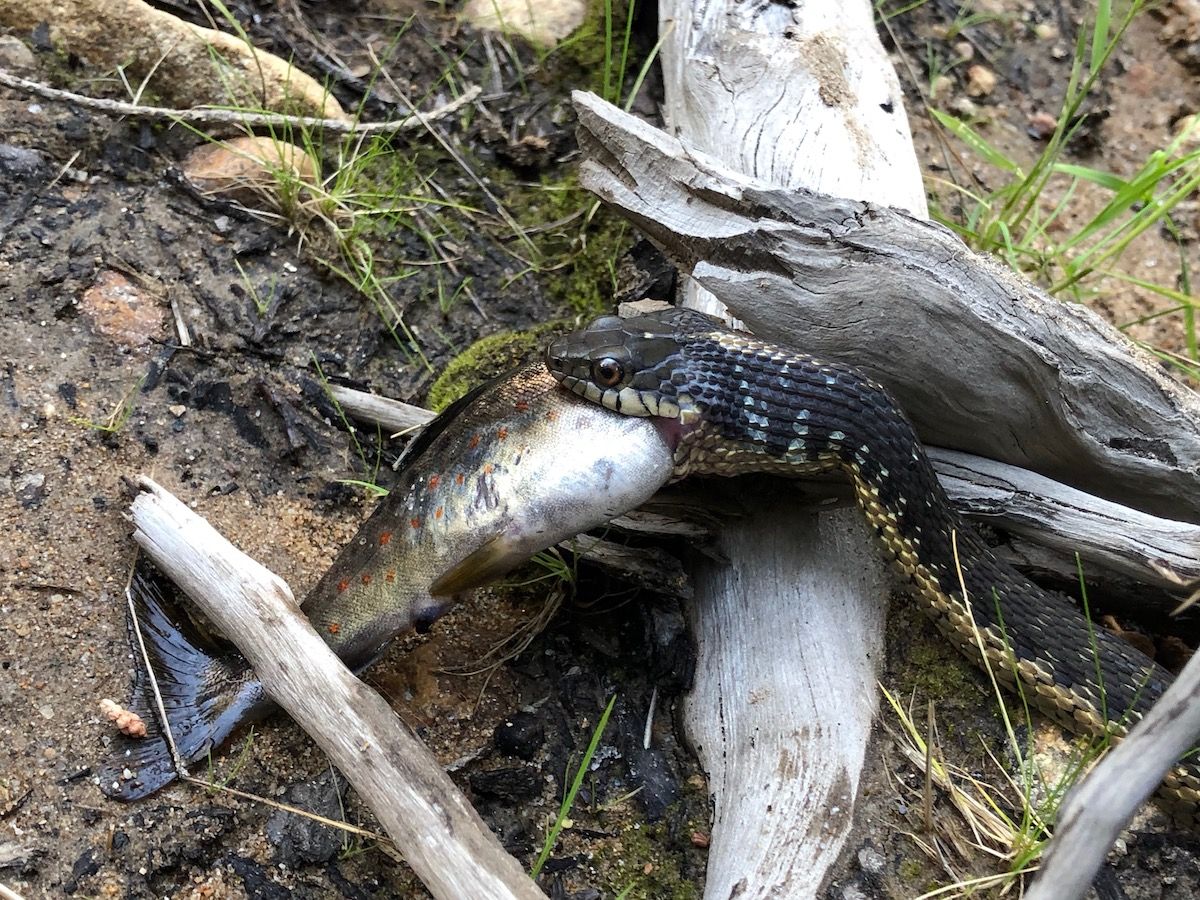 I gave up with fishing and instead went back to my tent and listened to a podcast before turning in for the night.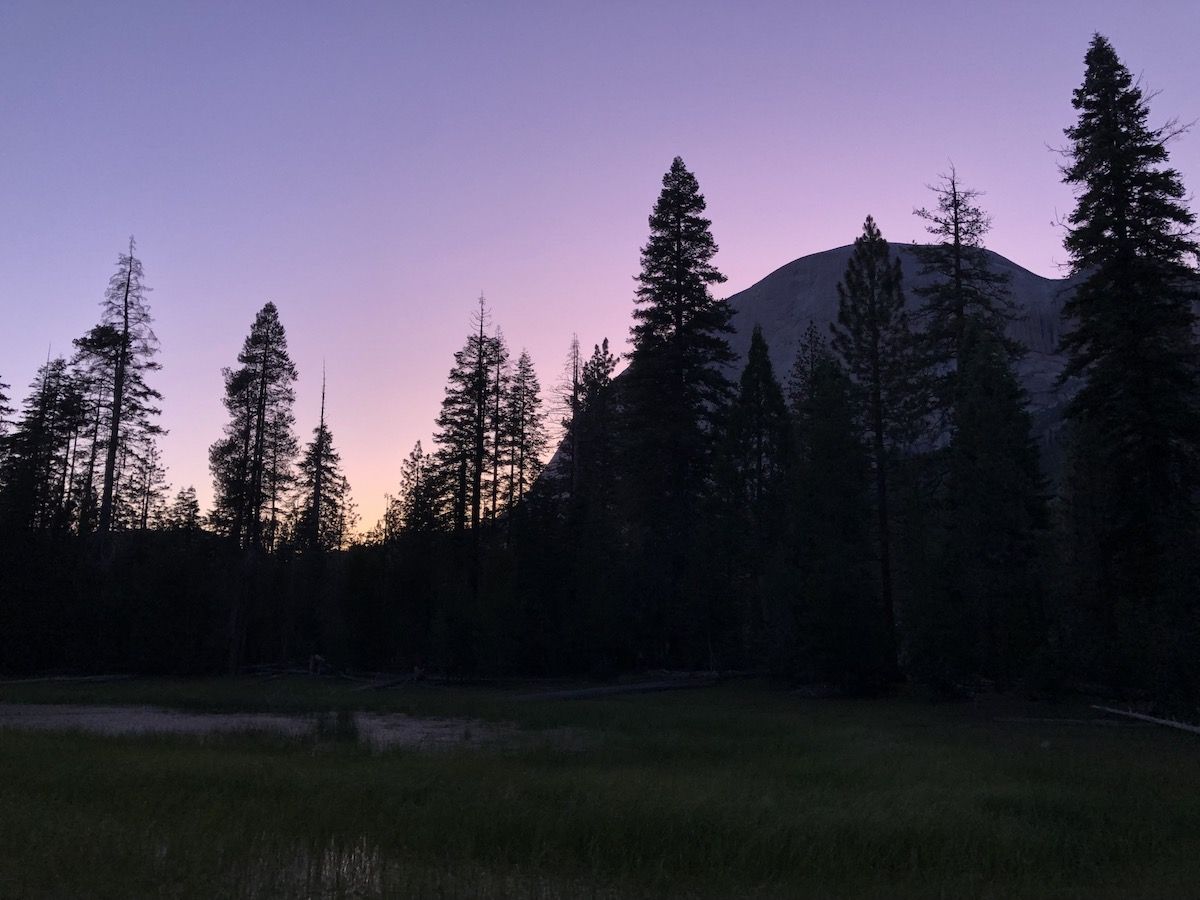 JMT planning resources